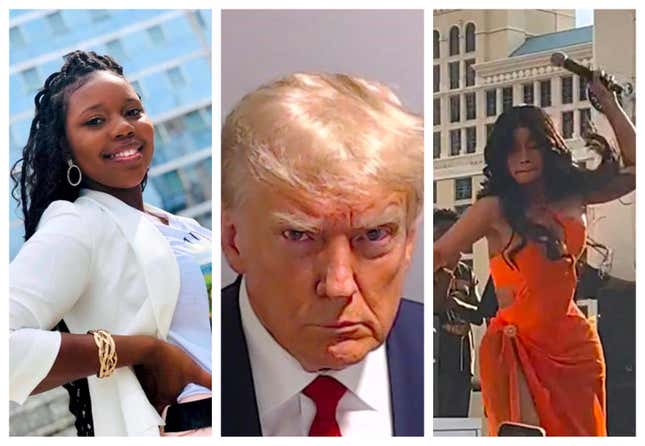 Relax... just because Starbucks fired up their pumpkin spice lattes does NOT mean the summer is over. And before the season is a wrap, we need to do a run down of what happened because man... it was a time.

The highlight of course is the most recent event—former President Donald Trump heading to Fulton County jail to get his mugshot taken for one of the four indictments he's facing. KeKe Palmer's baby daddy started a feud with her over an appearance with Usher and got dragged by the internet. Plus, some regular-degular people have gone viral for their moments that got caught on camera like that Alabama boat brawl.
"Lift every chair and swing" is being printed on t-shirts as we speak.
Many more events occurred across politics, entertainment and beyond that were honestly unexpected or just juicy to talk to about. Check out 15 moments below: