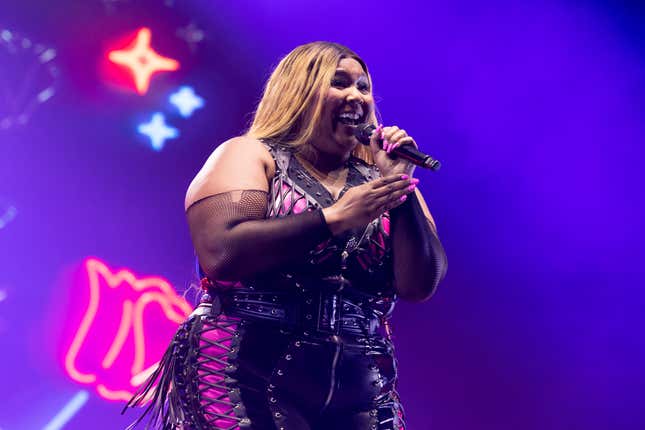 Updated on 8/18/2023 at 1p.m. PT: Ron Zambrano, the lawyer representing the three former backup dancers that are currently suing Lizzo, has issued a response to the open letter of support form the "Juice" singer's current backup dancers.
In a statement sent to The Root, Zambrano said:
"It's understandable that Lizzo's current employees would gush about her. They want to keep their jobs and maintain access to her global celebrity. But the comments change nothing about the allegations in the lawsuit. More potential plaintiffs sharing similar stories of abuse and harassment are coming forward on a regular basis. We've heard from at least 10 former Lizzo employees since we filed the lawsuit and are reviewing their claims. Some of them will most certainly be actionable.
He continued, "Lizzo's job now is to try to do everything she can to limit the damage to her brand and save her career. Our job is to vigorously litigate this case on behalf of the plaintiffs based on the facts and we're confident the truth will prevail over the spin."
See original story below.
Not all of Lizzo's Big Grrrl dancers have big issues with the singer.

In fact, a handful of them have banded together to speak out in solidarity with the "Good as Hell" artist on Thursday. In a post to The Big Grrrls official Instagram page, the dancers explained how they've had the "time of their lives" on tour and commended Lizzo for "shattering limitations and kicking in the door way" for them do what they love.
"We have had the time of our lives on the Special Tour. We have been so honored to share the stage with such amazing talent. This tour experience has been beyond just #Special!," the statement began. "The commitment to character and culture taking precedence over every movement and moment has been one of the Greatest lessons and Blessings that we could possibly ask for. Thank you to Lizzo for shattering limitations and kicking in the door way for the Big Grrrl and Big Boiii dancers to do what we love!"
They continued:
"You have created a platform where we have been able to parallel our Passion with a purpose. Not only for us, but for Women and All people breaking Barriers. We've been traveling and exploring new horizons of the world. So many advantages to prevailing over hardships that society and the entertainment and beauty industry can bring...So grateful that the standards and existence of Beauty in THIS Team goes beyond the surface.

"Our collective gifts have authentically powered the type of energy, love and that support can physiologically help heal the world. We are a unit of unicorns, undeniably resilient and SPECIAL AF. 'We the BIG GRRRLS, we come through pop and drop it, Thick booty on swole stamina goals AIN'T NO STOPPIN' 'We the BIG BOIIIS, we coming through! Move Out the way Big Steppin, Head Bussin, Got the moves."
As previously reported by The Root, Lizzo, her production company Big Grrrl Big Touring Inc., and her dance team captain Shirlene Quigley, are all currently being sued by three former backup dancers over allegations of "sexual, religious and racial harassment, disability discrimination, assault and false imprisonment." They've also accused the "Juice" singer of body-shaming, which is in stark contrast to body positive image and messaging she's long stood for.