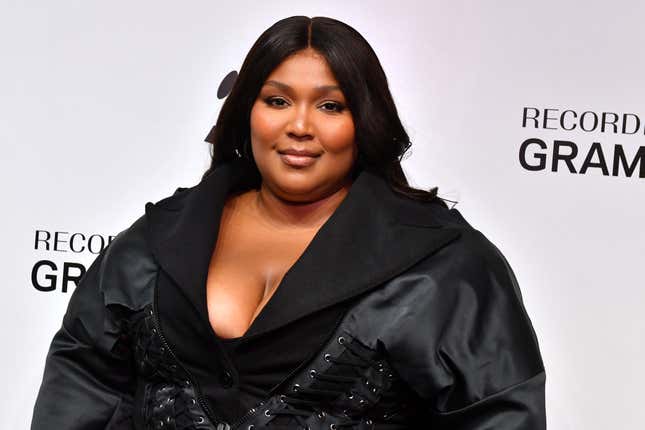 The news keeps getting worse for Lizzo, as the singer could find herself facing new allegations of fostering a toxic workplace. Ron Zambrano, a lawyer representing the three former dancers suing the Grammy winner for sexual harassment, told NBC News that his firm is reviewing new allegations from six other people who worked on the "About Damn Time" singer's tour and Prime Video series, Lizzo's Watch Out for the Big Grrrls.
The lawyer said that the allegations include the "Good as Hell" singer creating a "'sexually charged environment' and failure to pay employees." He went on to explain that, "Some of the claims we are reviewing may be actionable, but it is too soon to say."
The entertainment industry was shocked on Aug. 1 when Arianna Davis, Crystal Williams and Noelle Rodriguez filed a lawsuit against the "Juice" artist, her production company Big Grrrl Big Touring, Inc., and dance team captain Shirlene Quigley, accusing them of "sexual, religious and racial harassment, disability discrimination, assault and false imprisonment."
Lizzo built her success off of her body positive and self-confident lyrics. For fans who considered her a role model, the body-shaming allegations are particularly hard to hear. She's spent a lot of time telling us that we're "Special" just as we are, so it's disheartening to read that she may have been ridiculing her dancers for their weight. The whole point of Watch Out For the Big Grrrls was to give an opportunity for plus-sized women to shine. On Thursday, the singer broke her silence and responded to the lawsuit on Instagram.
"I am not here to be looked at as a victim, but I also know that I am not the villain that people and the media have portrayed me to be these last few days," Lizzo wrote in part. "I am very open with my sexuality and expressing myself but I cannot accept or allow people to use that openness to make me out to be something I am not. There is nothing I take more seriously than the respect we deserve as women in the world. I know what it feels like to be body shamed on a daily basis and would absolutely never criticize or terminate an employee because of their weight."
If there are more employees ready to level similar allegations against Lizzo, it's hard to see how fans can ever trust her again.