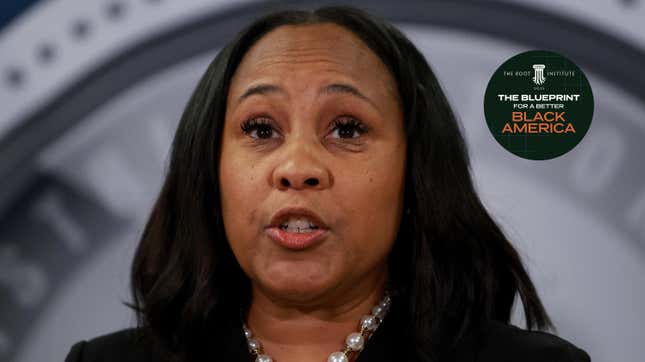 This article is part of The Root Institute 2023 pre-event coverage.
On Thursday, the Republican-led House Judiciary Committee launched a congressional investigation into Fulton County District Attorney Fani Willis. This is the same day Donald Trump turned himself in at the county jail after being charged for his alleged role in overturning Georgia's 2020 election results.

This tactic from Republicans was also used on Manhattan District Attorney Alvin Bragg, who indicted Trump in New York earlier this year for falsifying business records as part of a hush money scheme. However, this isn't the first time the right has come after Willis for holding Trump accountable.
A string of conservative media outlets have attacked her—and here are the most heinous examples of it.