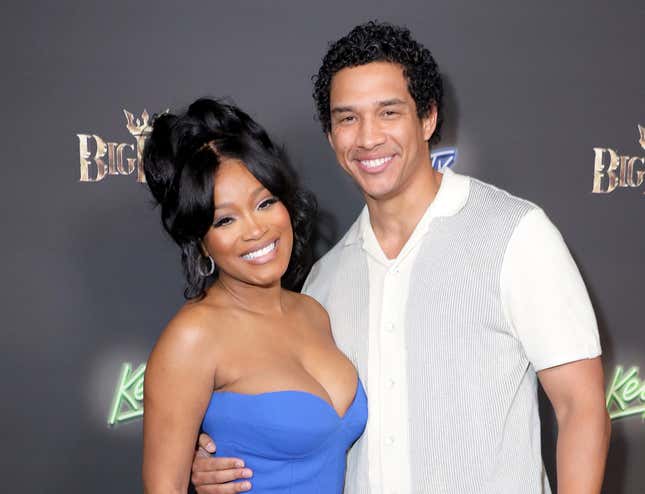 You know how it is when you have a big night out coming up. You meticulously choose your outfit, because you need to look your absolute cutest in all the pictures. When it's finally time to go out, nobody can tell you anything. You know you look good. Now imagine going through all that, then you end up on stage with Usher, only for your significant other to shame that outfit on social media. That is where actress/singer Keke Palmer found herself on Wednesday, after her boyfriend, Darius Jackson, posted his negative thoughts on how she was dressed for an Usher concert.

"Too Black" or "Not Black Enough": W. Kamau Bell on the Politics of Black Identity
As a video of Keke—wearing a short black bodysuit underneath a sheer dress—dancing and singing on stage with the My Way artist made the rounds online, Jackson quote tweeted the clip, writing, "It's the outfit tho.. you a mom." Needless to say, his comments did not go over well with Black Twitter, who called him "insecure," "jealous" and "corny." Darius tried to defend his post with another where he claimed he was just protecting the "standards [and] morals" of his family.
"We live in a generation where a man of the family doesn't want the wife & mother to his kids to showcase booty cheeks to please others & he gets told how much of a hater he is," Jackson tweeted. "This is my family & my representation. I have standards & morals to what I believe. I rest my case."
Really dude!? You chose a successful, independent badass like Keke Palmer to partner with and now you're mad because she's out here being the boss she's always been? Not too long ago, he was on social media celebrating Keke's post-baby body, but now that she's on stage letting the whole world know how good she looks and feels about herself, you have a problem? If you felt that strongly about her clothes, that's a private conversation between the two of you, not something that happens on Twitter, where you're clearly trying to publicly shame her. And that shaming didn't go the way you thought it would, because Twitter was pretty much all pro-Keke.
Knowing how strong Palmer's work ethic is, she's probably going to take this whole situation and turn it into a podcast, a new song and a short film. And in case you were wondering, Usher responded to the social media craziness on Instagram Trends by simply asking, "Am I trending yet?"