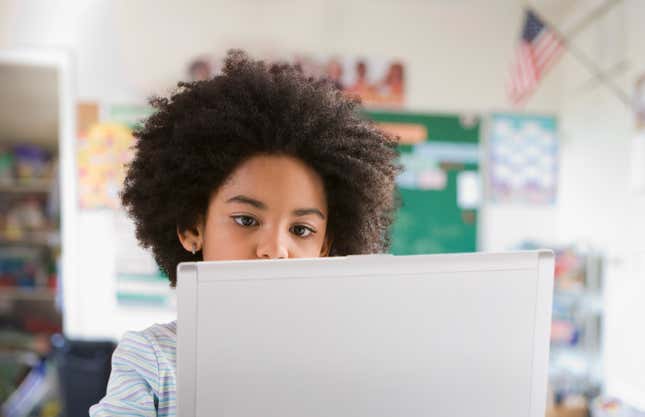 Florida governor Ron DeSantis' war on "wokeness" rolls on. And this week, he got an assist from the state's Board of Education. On Wednesday, the Florida Board of Education approved a controversial new set of standards for teaching Black history in public schools across the state.
White People, Here's Why We Need Black History Month
A lot is questionable in the 217-page document, which falls in line with Florida's Individual Freedom Act banning workplaces and schools from promoting ideas that make anyone feel "guilt, anguish or other psychological distress" related to race, color, national origin or sex because of actions "committed in the past" (aka slavery). But one particularly head scratching part of the new curriculum requires teaching "how slaves developed skills which, in some instances, could be applied for their personal benefit."
Basically they want to teach kids that slaves' duties, including agricultural work, painting, carpentry, tailoring, domestic service, blacksmithing, helped them in the long run. So, we're just going to skip over the part about the mental, physical and emotional damage caused by the horrors of slavery?
But should we really be surprised? After all, this is the state that shot down an Advanced Placement African American Studies course for high school students, claiming it had no educational value.
"Our children deserve nothing less than truth, justice, and the equity our ancestors shed blood, sweat, and tears for," said NAACP president and CEO Derrick Johnson in a statement. "It is imperative that we understand that the horrors of slavery and Jim Crow were a violation of human rights and represent the darkest period in American history."
The Florida Education Association, the union representing teachers and education workers across the state, also expressed their disappointment in a July 19 tweet calling the new guidelines "a big step backward for a state that has required teaching African American history since 1994."
Here's a portion of the statement by association president Andrew Spar:
"How can our students ever be equipped for the future if they don't have a full, honest picture of where we've come from? Florida's students deserve a world-class education that equips them to be successful adults who can help heal our nation's divisions rather than deepen them," Spar noted. "Gov. DeSantis is pursuing a political agenda guaranteed to set good people against one another, and in the process, he's cheating our kids. They deserve the full truth of American history, the good and the bad."