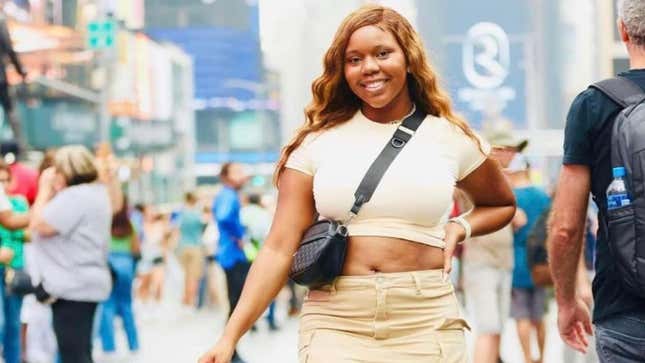 Officials from the Hoover Police Department held a press conference Monday to confirm what so many on social media have speculated since last week about the mysterious 49-hour disappearance of Carlee Russell. Turns out, it truly was all a hoax.
Small Town Horror Story: Carlee Russell's Mysterious Disappearance
Hoover Police Chief Nick Derzis read the astonishing admission in the words of Russell's attorney, Emory Anthony, via a prepared statement:
"My client has given me permission to make the following statement on her behalf. There was no kidnapping July 13, 2023. My client did not see a baby on the side of the road. My client did not leave the Hoover area when she was identified as a missing person. My client did not have any help in this incident. This was a single act done by herself. Our client was not with anyone or [at] any hotel with anyone for the time she was missing," Derzis read from the statement.
The end of the letter said Russell apologized to the government agencies, community, search volunteers, her friends and family for her actions and asked for their forgiveness and prayers. Girl... ain't nobody else's grandmama going in the prayer closet for you!
Derzis said he has a meeting scheduled with the attorney tomorrow afternoon and another meeting scheduled with the Jefferson County District Attorney's Office to discuss potential criminal charges. Even though Russell admitted it her lie, the chief said the department had an inkling about that possibility already but also said this doesn't alter their investigation to figure out where she went those 49 hours.

Previous "Updates"
Previously, the police department disclosed a recording of Russell's 911 call to report a missing baby boy walking on the side of I-459. They also read the initial statement Russell gave to detectives the night she returned home where she claimed she was abducted by a man and woman, blindfolded, taken to house and forced to strip naked. At some point, she said she made a run for it through lots of woods and ended up near her home. The police said no traces of illegal substances or narcotics were found on her toxicology report and there are no leads about a missing toddler.
Chief Derzis also disclosed various searches made on Russell's phone prior to her disappearance including Amber Alerts, the movie "Taken," and how to steal money from a register.
At this time, Chief Derzis said the motivation for lying about the abduction is unknown and Russell is not currently in custody.