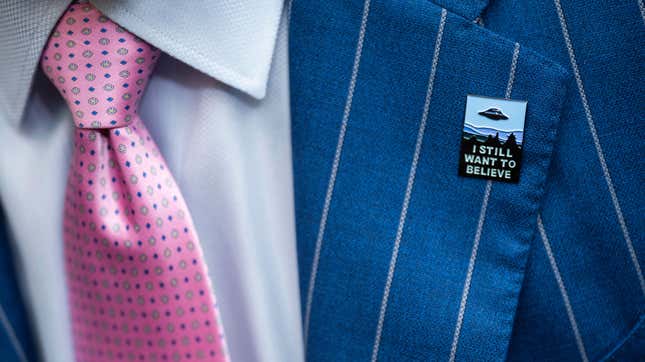 On Wednesday, the House Oversight subcommittee on National Security, the Border, and Foreign Affairs held a hearing on UAPs (unidentified anomalous phenomena). Three military veterans testified in the Congress hearing, with one of them being a former Air Force intelligence officer who asserted the U.S. government has operated a secret "multi-decade" reverse engineering program of recovered vessels.
Can Donald Trump Serve As President From Prison?
He also said the U.S. has recovered non-human "biologics" from alleged crash sites. All three witnesses said that reporting systems are currently being used insufficient to investigate UAP encounters. They also explained that there is still shame surrounding pilots and officials who demand for more transparency about what they've witnessed.
Even though the Defense Department has said there's no evidence that proves UAPs can be connected to aliens, many believe that the two are inextricably linked. However, that perceived revelation has been met with online indifference. Quite frankly, Black people have more important things to worry about.
For one, there's the terror of the 2024 election and the possibility that either Donald Trump or Ron DeSantis could become the next leader of the free world. Both have enacted policies that work to disenfranchise marginalized communities and literally erase Black history.
Then there's the climate crisis, the mass incarceration crisis, the police brutality crisis, the student debt crisis, the housing crisis and the maternal health crisis—all of which disproportionately impact Black people. While the news of extra terrestrial beings should be jarring, considering the state of America it feels anything but.
There's the possibility of more hearings that could reveal the existence of aliens. However, nothing is more shocking than the debilitating living conditions Black Americans are confronted with on a daily basis.