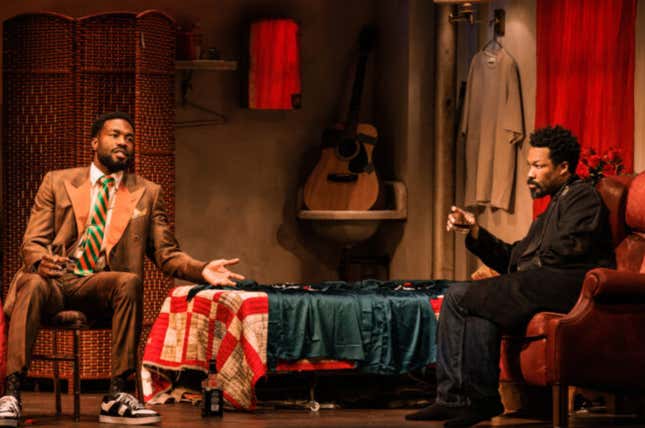 Several days ago, nominees for the 2023 Tony Awards were revealed and a plethora of our faves were blessed enough to receive recognition for their works. As you may recall, last fall, we told you about a handful of Black-leading and/or Black-centric plays and musicals headed the to Broadway like Topdog/Underdog, Death of a Salesman, Ohio State Murders, The Piano Lesson and more.

Now, after rave reviews and beyond stellar performances, all those shows and others have secured nominations. The winners will be revealed at the The 76th Annual Tony Awards, hosted by Ariana DeBose, airing live from New York City's Washington Heights on Sunday, June 11, at 8 p.m. ET/5 p.m. PT on CBS, and streaming live and on-demand on Paramount+.
And since we like to celebrate all kinds of Blackity black excellence in the arts over on this side of the internet, let's go ahead and get started with...