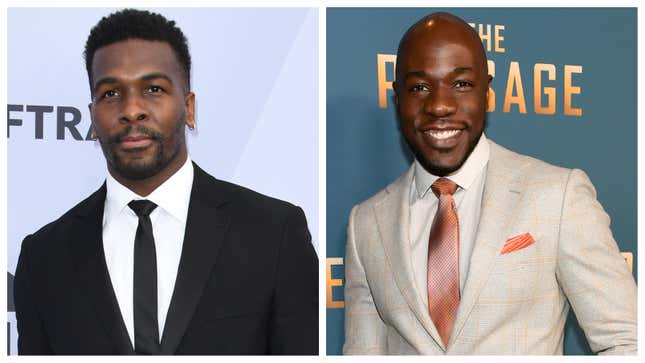 In 1949, Arthur Miller's stage play, Death of A Salesman, premiered on Broadway. Since it's debut, it's been revived four times (in 1975, 1984, 1999, and 2012, to be specific) and been the recipient of 14 Tony awards. Now, nearly 75 years later, the Pulitzer Prize winning work is headed back to the Broadway stage, only this time bigger and Blacker than ever.
The Wire and Death Of A Salesman's Wendell Pierce Plays That's So Random
You see, despite the popular show's many revivals, none of them have been done by a predominately-Black cast or shown through the lens of an African-American family. This year, however, marks a new change in how the story will be told thanks to a handful of talented artists who've charted their own successful paths over the years onstage, on TV and in film. Those artists include Wendell Pierce, who plays the titular salesman, Willy Loman; Sharon D. Clarke, who plays his wife, Linda; Khris Davis, who plays the Loman's eldest son, Biff; McKinley Belcher III, who plays the younger son, Happy; and André De Shields who plays Willy's older brother, Ben.
Death of A Salesman illuminates the dark underbelly of the American Dream and its elusive promise of equality and opportunity for all, per its description in Playbill, and serves as a timely depiction of not only what happens to a dream deferred—a notion Black folks in this country are unfortunately all too familiar with—but a dream that's never actualized no matter how hard you try.
The Root recently got to chat with Davis and Belcher III, who've both spent time telling stories both on and Off-Broadway, to discuss bringing their respective roles in bringing this story to life, plus their hopes for how we as a people can better engage with our stories on Broadway.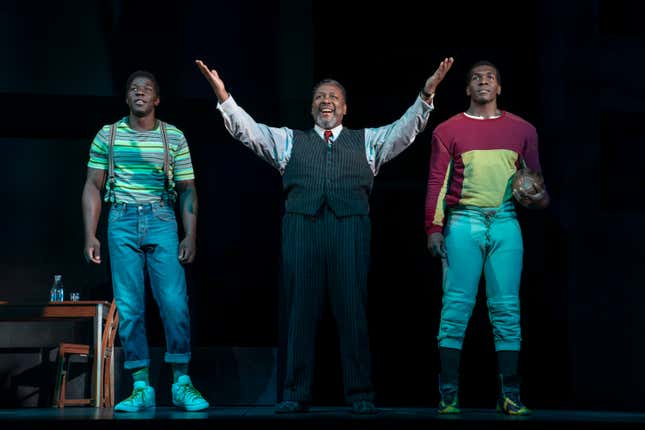 *This interview has been condensed and shortened for clarity.

The Root: What was it about your respective roles that made you want to say yes and take them on?
Khris Davis: For me, there was so much about the father-son relationship that resonated with me. And there was so much about finding yourself and following that purpose in contrast to what the world and other's expectations of you are. Myself, someone who's followed this dream of being an actor, could directly identify with what Biff was going through. I felt like I could bring a lot of that texture to Biff's experience. And although our experiences do mirror in some aspects, personally, some of the things do not. I felt that it was important, especially as a Black man, to explore what it is to have a type of emotional relationship with a father and to try to find some sort of resolution there.
It is our responsibility as artists to hold the mirror up to society. And it is my hope that when we as a people come see this play, done this way, on Broadway, that it can open up some doors for some conversations around healing, around acceptance in our own personal families.
McKinley Belcher III: When I think about this play—and I also read it in high school—all of the ideas and the conversations we were having around it was involving a white family. And it was interesting thinking about this play, that it's very much about family and about love, but never quite thinking about it as a family that looked like me. For me, telling stories in spaces like Broadway, is a way of propping stuff up and saying it's important. To navigate stories with a family that looks like me is a way of saying the struggles that Black families face, the intricate dynamics of what it is to love and how difficult it is sometimes to love—propping that up as an important story to share and unpack is exciting to me. As a man, I found it really interesting to really dig deep down into [the question of] 'Why is it so hard for us to love each other sometimes?' What is underneath that really complicated relationship to the truth? As a middle child, it was really exciting to dig into Happy and to unpack this space where you're very much yearning for this kind of validation and to be seen in a family in which it's sometimes incredibly difficult.
The Root: For as many successful Black stars who have either gotten their start in theatre before going over into TV/film and as many acclaimed Black-centric and/or leading productions, why do you think there's still a disconnect between Black people and how we engage with Broadway?
KD: That's the way that it was marketed, right? Broadway traditionally has not been something that was extremely marketed to Black and brown people. But I think with the advent of the tide shift and the changing of the guard, and the kinds of shows that we're doing and the more we get to see ourselves on the Broadway stage and have relatable shows and experiences, I think that begins to open up a cannon for people like us who never saw ourselves. Why would we go to Broadway? We don't see ourselves there. Why would we even be interested in that?
But now, there's an opportunity for us to have interest in that, to see ourselves up there, to see ourselves in stories like Death of A Salesman that we never thought we could see ourselves in. How can a Black family have that experience in 1949? Well, based off the history, it's very plausible. So I think now, we shouldn't feel bad about what was happening before because it was a very limited amount of control that we had in regards to the marketing and seeing ourselves. But now, it's very different. Now we get to have that experience with you all and see you all out there. To hear you all out there and discuss these things with you all.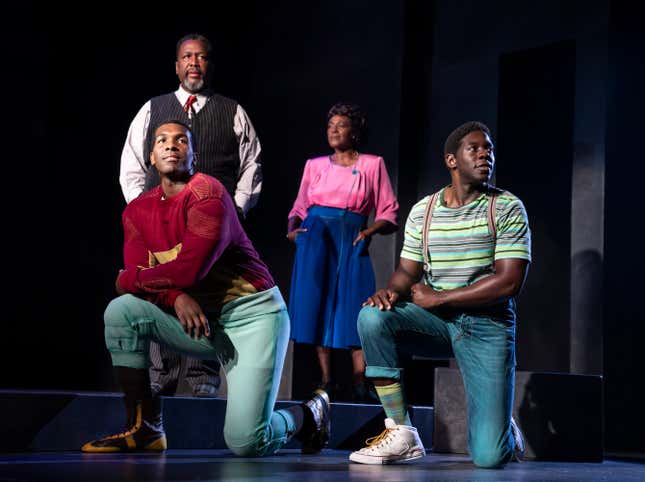 The Root: This is the first time this play is being put on by an predominately-Black cast and being told through the Black lens. What does it mean to be a part of the storytelling for such an iconic body of work?

MBIII: I think that's one of the really powerful things about making history in the way that we're making in this play. Yes, it's great to be on Broadway and yes it's great to be doing this play. But in another more important statement, I feel like we're saying to people who look like us: 'This space is for you. These stories are about you. Enter in, because this is yours.'
Opening night for Death of A Salesman begins Sunday, Oct. 9 and will show for a strictly limited engagement. To get your tickets to , head to salesmanonbraodway.com.