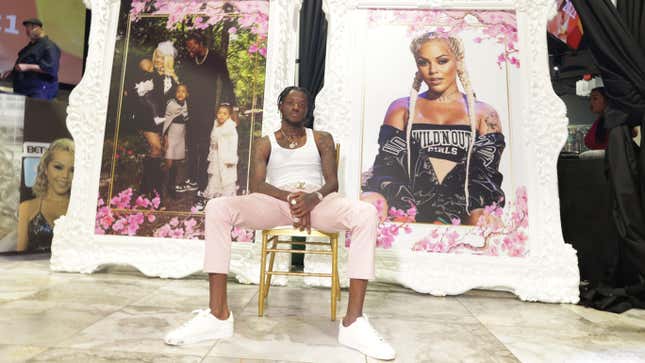 Over the weekend, family, friends and fans of the late JackyOh gathered in Atlanta at Jackson Memorial Baptist Church to celebrate her life. The former Wild N' Out star, whose real name was Jacklyn Smith, suddenly passed away on May 31 at the age of 32. Her longtime partner, DC Young Fly, helped planned the beautiful service.
In addition, three proclamations from The Mayor of the City of Atlanta (Andre' Dickson), The Atlanta City Council, The Clayton County Sheriff's Department, Sheriff Levon Allen, Clayton County Commissioner, Dr. Alieka Anderson, and Fulton County Commissioners granted June 9th, 2023 as "Jacklyn 'Jacky Oh' Smith Remembrance Day."
Some of Jacky's close friends and colleagues including Nick Cannon, Frisco Chuck, PB, Mike Merril, Ernestine Morrison, Leticia Gardner, BSimone and Chico Bean and more were in attendance. Jessie Woo sang a selection prior to the eulogy by Reverend Gregory A Sutton.
Here are some photos, courtesy of Jacky's publicist Brandy Star Merriweather of BStarPR, from her Celebration of Life.