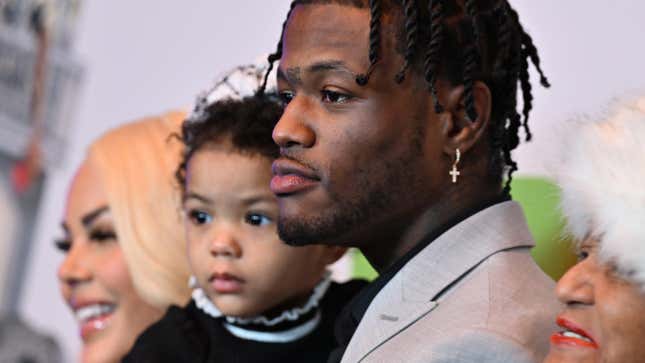 As more details come out about former Wild N' Out star Jacky Oh's death, her longtime partner DC Young Fly has addressed her untimely passing. On May 31, the Miami Police Department's Public Information Officer confirmed law enforcement officials were sent to a local hotel regarding an unresponsive female.
Tackling A Black Maternal Health Crisis & Embracing Reproductive Justice | The Root Institute
According to a report from the Miami Police Department, the address that was listed as the location of the tragedy was the Homewood Suites by Hilton Miami Downtown/Brickell. The victim was identified as Jacklyn Smith, better known as Jacky Oh. She was just 33 years old. BET Media Group shared the news of her death on June 1.
Following the sad news, celebrities like Cardi B, T.I. and DL Hughley expressed their condolences. Now, DC Young Fly, the father of Jacky's three children, posted an emotional message on Instagram. The comedian wrote:
"I wasn't in no rush to post this because I wanted it to be a dream so bad but every hour I'm reminded of realty [sic] so I wanna make sure I applaud you in the proper manner. You are the GREATEST MOTHER I KNOW your soul was beautiful Yu always wanted the best for others and I admired how our family love each other!!! Never had to worry about our kids loving each other cause you were on top of Dat!!! You kno we GOD fearing and we are grounded by the spirit."
DC Young Fly continued:
"We never question the HIGHER POWER we roll wit the punches and continue to live righteous will always tell our kids how much an amazing person you were especially a GREAT MOTHER!!! You know how our last convo went. I prayed for Yu and now we are here.. but it's ok we willll continue to pray and hold on to our FAITH because that's alll we kno!! Love you forever and our kids are super strong they helpin me wit my tranquility no Kap!!!!! U wit me forever. The QUEEN of my children will always have a spot in my heart and the paradise (Yu gon get me for Dat but it's true) LOVE YOU FOREVER jus know we goinn harder than ever and GOD is in control and he got us covered."
The cause of Jacky Oh's death has yet to be revealed.