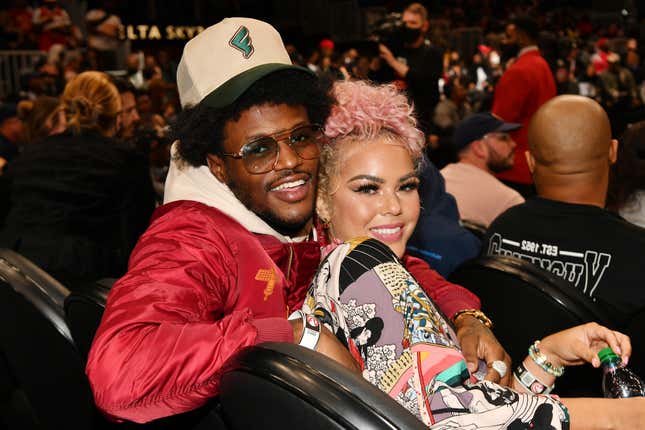 This story was updated 10:30 a.m. on Saturday, June 3, 2023
The sudden death of former Wild N' Out star Jacky Oh still has everyone in shock. Now, we hear from her longtime partner DC Young Fly who was reportedly filming Wild N' Out when he got the news of his partner's death.
Jacky Oh had been with DC Young Fly since 2015, shortly after meeting on the set of Wild N' Out. The pair shared three children, Nova, Nala and Prince.
DC Young Fly, whose real name is John Whitfield, shared his deep sorrow in a statement he shared on Instagram: "We thank everyone for their well wishes and ask for privacy during this difficult time."
On Thursday (June 1), the news broke that Jacky Oh had suddenly passed away at 32. Jacky, who was born Jacklyn Smith, allegedly died in Miami. The star had traveled there to undergo a "mommy makeover" surgery, a since-deleted social media post revealed.

However, Jacky's cause of death is not known, so we won't speculate here. Jacky's passing has been met with moving messages from a number of celebrities.
Here are a few of their reactions.