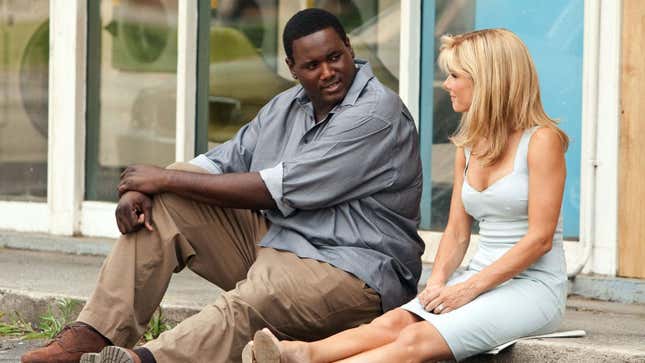 The allegations Michael Oher has made against the Tuohys have had everyone questioning the validity and the morality of the 2009 movie based on his life, "The Blind Side."

While this slideshow is not just going to focus on that movie, it is going to point out the trope heavily used throughout the film. The White savior trope.
If you're unaware, it's a plot device used in movies where a white character heroically comes into the picture to the save day for a group of people of color (typically Black people).

They use their privilege to teach these people of color the "right" way to do things or by "saving" them from their plight or struggle. Typically, the story is more about the character doing the saving and less about the people of color accomplishing something amazing.
While often problematic, these movies can sometimes be done well. In some cases, they are quite good, but in others, they are so egregious to the point of annoyance. Here are movies (both good and bad) that heavily relied on the White Savior trope.