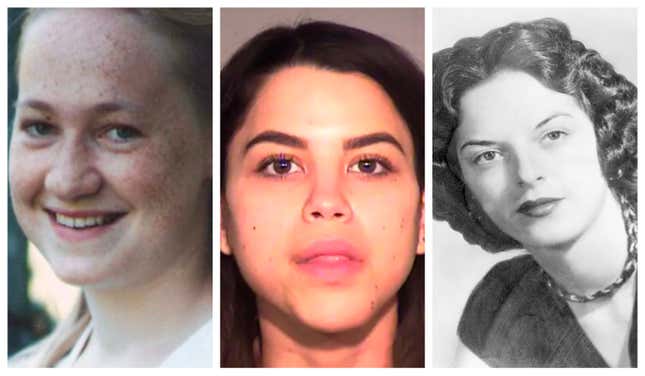 All the hype around lies and hoaxes has been on Carlee Russell, the Alabama Black woman who hatched a misleading ploy about being abducted for 49 hours after reporting a missing toddler to 911.

Because of Russell, some lawmakers want to make it a felony to lie about being kidnapped, and social media hasn't stopped dragging her through the mud. The hell Russell is catching is absolutely warranted. But Russell is far from the first person in American history to create a hoax that deceived law enforcement and the public. Often the perpetrators have been white women who played on racism and fear to gin up hysteria—but never led to calls to create a new category of felony.
From the age-old 'Black-man-attacks-innocent-white-lady' lie to examples of being led by their narcissism to make the world stop and look at them or for them, here's 15 examples of when white women's lies had the potential to cause catastrophic damage—or actually did.