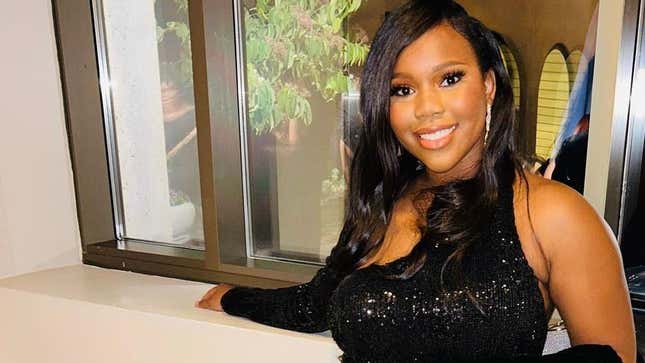 On Friday, Carlee Russell was booked into the Hoover City Jail and freed on bond after the Alabama woman was charged with filing a false police report and making a false statement to law enforcement. It's only the latest development in a saga that started earlier this month with Russell claiming she'd been kidnapped after trying to rescue a child along a highway and has since played out like a soap opera on social media and in press conferences.

Hoover police chief Nick Derzis said his department still hasn't determined where Russell was for the 49 hours that she duped the officers and the country about her whereabouts. They also don't know whether she acted alone. What they do know is that she definitely was not snatched.
Small Town Horror Story: Carlee Russell's Mysterious Disappearance
"As we all know, actions can have consequences and that's why we are here today," Derzis said at a press conference announcing the charges.

On Monday, Derzis spoke revealed that Russell had finally admitted to her ruse, but since then the department hadn't declined to charge her until today.
On July 13, Russell called 911 and claimed that she saw a toddler on the side of I-459 near Exit 10. When cops arrived, they were unable to locate Russell. A 49-hour nationwide search began for Russell. On July 15, it was reported by the Hoover officials that Russell had returned home safely. Four days after their daughter returned, Russell's parents Talitha Robinson-Russell and Carlos Russell went on the "Today" show to support her claims.
Derzis stated that Russell reported being kidnapped while she was checking on the child she saw. She then stated she was forced to climb a fence, was kept in a tractor-trailer and was recaptured after an attempted escape. Russell also said she was forced to strip naked and was fed cheese crackers.
However, after her internet search history was examined, it was shown she had searched the movie "Taken," a question about Amber alerts and how to take money from a register.