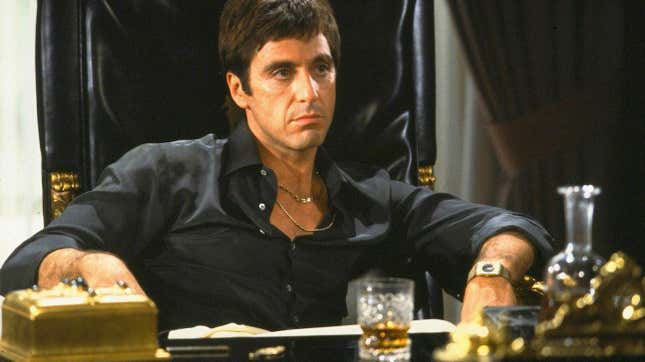 Nearly 40 years ago, the classic "rags to riches" story, "Scarface," was released in theatres. While it's beloved by many now, it was not always. But thanks to hip-hop, the film has stood the test of time as one of the most influential in film history.
In 2018, Steven Bauer did an interview with the New York Post where he claimed, "'Scarface' was dead and buried until hip-hop rediscovered it." The actor who played Tony Montana's sidekick, Manny, referenced how rappers he previously never heard of would give him props for the film's importance.
Montana's story resonated with many in hip-hop. A broke Cuban immigrant would do anything for a better lifestyle. Despite his tragic ending, his story has continued to serve as an influential part of hip-hop culture. MCs have done everything from sampling dialogue from the movie to taking the name of the main character.