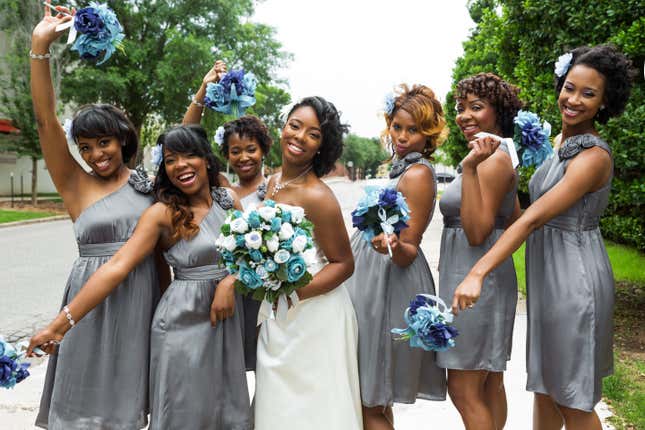 If you've ever been a bridesmaid, you probably already know what it's like to spend an exorbitant amount of money on an ugly dress that ends up in the back of your closet or in the Goodwill pile after the wedding is over.

And while we know the big day is all about the bride, we couldn't help but think about the bridesmaids who have to shell out the cash for a dress they wouldn't otherwise be caught dead in. Spending that money is a lot more painful when you know there's no way in hell you'll ever wear the dress again.
So as wedding season approaches, we've rounded up some stylish bridesmaid dresses (and pants) that you actually won't mind wearing after the big day has come and gone. You're welcome.