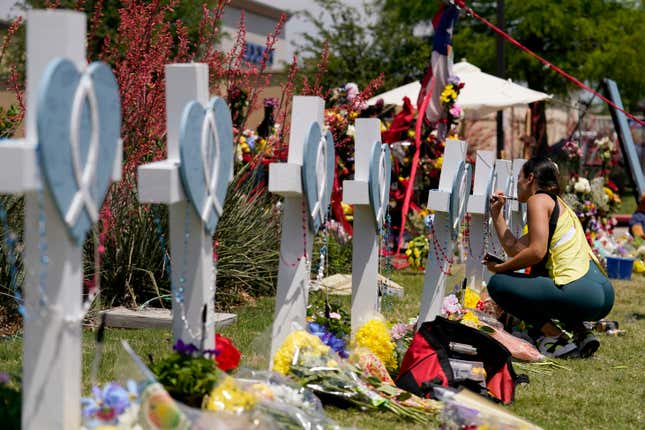 The shooter who claimed the lives of eight people in a mass shooting at a mall in Dallas was found to carry extremist beliefs. According to USA TODAY, when authorities searched for a motive for the shooting, they were met with a slew of neo-Nazi social media posts.

This Juneteenth We Revisit The Anderson .Paak BLM Track "Lockdown"
Mauricio Garcia, 33, opened fire at a mall in Allen, TX, Saturday, killing eight people and wounding several. He was killed by responding police. Per AP News, the shooting may have been premeditated based on Garcia's social media activity. Authorities say he researched when the Allen Premium Outlets would be the busiest. They also found a series of social media accounts with content glorifying mass shootings and white supremacist ideologies, as well as pictures of Nazi tattoos all over his body.
The Global Project Against Hate and Extremism found some of his posts were related to the Daily Stormer, a neo-Nazi website, the report says.
Read more from USA TODAY:
The person making the posts identified himself as Mauricio, and federal agents confirmed to multiple news outlets that they were investigating accounts espousing white supremacy, which they believed belonged to him.

Garcia's links to that ideology reportedly included social media posts as well as a patch on his chest that read "RWDS," an acronym for the phrase "Right Wing Death Squad" that is popular among right-wing extremists and white supremacy groups.
Garcia's family members and friends have been interviewed by associates for more information on his alleged hateful beliefs, the report says. Initially, the police followed a lead that Garcia's actions may have been a product of mental illness because he was discharged from the Army in 2008 for that very issue.
It's very common for police to assume a mass shooter is mentally ill before assuming they had a hateful motive, but why? When Payton Gendron threatened to shoot up a school, the police attributed his threats to mental illness. Months later, he planned to open fire on Black people and showed up to Tops supermarket, killing 10 Black patrons. The reality is some people can just be hateful human beings, mentally ill or not.
Among the victims of the Texas shooting were two elementary school sisters, a couple and their 3-year-old son and a security guard. Authorities are slowly rolling out their identities.