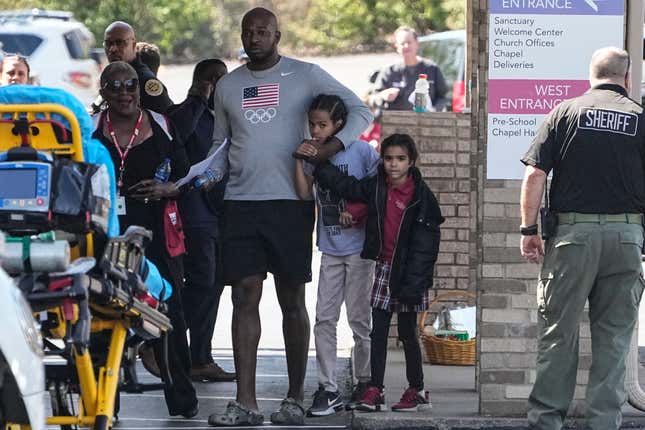 Updated 3/28/23 at 2:22 p.m: 
Audrey Hale, the 28-year-old suspect identified in Monday's shooting at Covenant School in Nashville, legally purchased seven firearms recently and hid the guns from their parents according to police. Furthermore, authorities said that though Hale was not someone on their radar before the shooting, they were seeing a doctor for an undisclosed emotional disorder.
Small Town Horror: The Story of a SWAT Team That Set A House Ablaze
Law enforcement has since released videos of the shooting, which includes edited surveillance footage that shows the shooter's car driving up to the school. The footage also shows glass doors being shot out as well as the assailiant ducking through one of them. Police stated that Hale had drawn a map of the school, specifying possible points of entry and conducted surveillance of the building before carrying out the shooting.
The child victims were three 9-year olds, Evelyn Dieckhaus, Hallie Scruggs and William Kinney. The adult victims were Cynthia Peak, 61, Katherine Koonce, 60, and Mike Hill, 61.
Original Post:

Authorities said a 28-year-old woman shot three students and three adults to death at a private Christian school in Nashville before she was killed by police. The assailant, whose identity has not been revealed, went into the Covenant School through a side door.
She was reportedly armed with at least two assault-style rifles as well as a handgun, Metro Nashville Police spokesperson Don Aaron stated. The shooter fired multiple shots on the first and second floors of the school before police killed her on the second floor, Aaron continued.
Authorities received the first call about the shooting came in at 10:13 a.m. The shooter was killed 14 minutes later at 10:27 a.m., he said. In addition, Aaron explained that law enforcement are working to analyze video from the school showing that could show what happened.
At first, police said that the shooter appeared to be a teenager but later verified that she was a 28-year-old white woman who resided in Nashville. Police Chief John Drake stated that initially, his findings showed that the assailant was a student at the school at some point.
Drake also said that a vehicle was located close by and gave them hints as to who the suspect was. Fire spokesperson Kendra Loney said the Nashville Fire Department tried to save those with "viable signs of life" and transported three children along with two adults from the scene. However, they did not survive.
With six victims, the Nashville shooting this is the deadliest school shooting since the tragedy in Uvalde, Texas, last May that left 21 people dead. According to CNN, this is the 19th shooting at a school or university so far this year in which at least one person was wounded.
During a news conference, President Joe Biden said that the shooting was "sick" and "heartbreaking." He also encouraged Congress to further gun safety legislation.