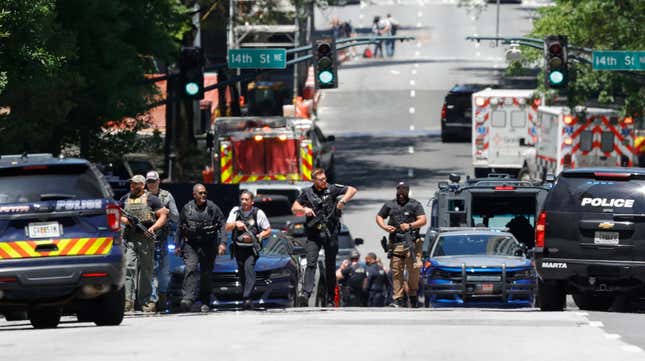 Updated at 11:21 a.m E.T:
Fulton County Jail records reveal that Deion Patterson, the suspect in a mass shooting in Atlanta that left one woman dead and four others seriously injured, has been charged with one count of murder as well as four counts of aggravated assault.
My Hip-Hop Story: Cedric The Entertainer On Jay-Z and His Indisputable Role In Shaping The Genre's Culture
Patterson is expected for his first court appearance Thursday after authorities say he started shooting in the waiting room of an Atlanta medical facility Wednesday. Police surrounded Midtown Atlanta neighborhood around noon Wednesday. Patterson, 24, was caught in Cobb County.
The Fulton County medical examiner's office identified the deceased as Amy St. Pierre, who worked with the Centers for Disease Control and Prevention. Four other women were wounded — aged 25, 39, 56 and 71 — and remain in critical yet stable condition as of Wednesday night. Their names have not yet been released.
Original Post:
At least one person has been left dead and four others were injured (three of them critically) following a shooting in Midtown Atlanta on Wednesday, according to officials. The suspect, who has been identified as Deion Patterson, was allegedly upset during a trip to Northside Family Medicine and Urgent Care and started shooting, police said.
Patterson, who is 24, was with his mother when he opened fired but she was not injured. He is still at large. According to the Atlanta Police Department, Crime Stoppers is offering a reward for $10,000 for information leading to Patterson's arrest and indictment.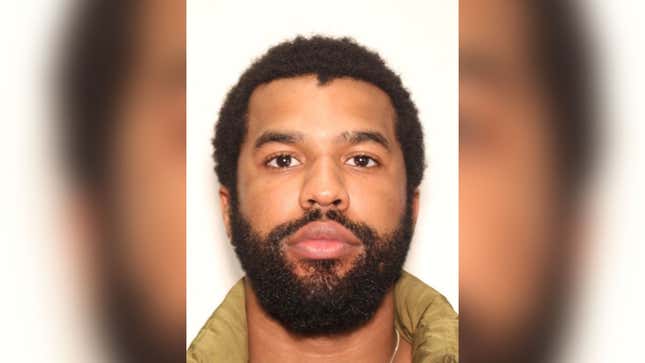 In a statement released Wednesday, police said: "Everyone is asked to remain aware of the suspect's photos and information and to call 911 if they have any information regarding his whereabouts." Residents were told to avoid the neighborhood of 1110 W. Peachtree St. after an "active shooter" was reported at about 12:30 p.m.
The shelter-in-place ordered by Atlanta police was lifted a little after 3 p.m. "We are currently aware of five shooting victims related to this situation," a police statement explained. "Four have been transported to the hospital for treatment and a fifth has been pronounced deceased on scene." The victims are all women and have yet to be identified.
The victim who died was 39 and the other wounded victims were 71, 56, 39 and 25, Atlanta Police Chief Darin Schierbaum shared with reporters. Schierbaum also shared that Patterson left in a vehicle he carjacked but later abandoned. "Based on our preliminary investigation, these are photos believed to be of the active shooter," another police statement said.
"Anyone with any information on this person's whereabouts is asked to call 911. The suspect is believed to be armed and dangerous and should not be approached."