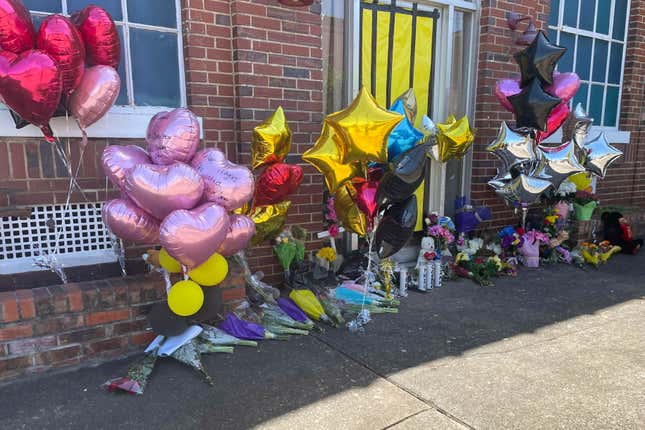 In the court hearing for the five suspects arrested in connection to the Sweet 16 mass shooting in Dadeville, Al., graphic details of what led to the gunfire were revealed. According to AL.com, 89 rounds were fired over the crowd, leaving four dead and dozens injured.

Small Town Horror Story: The Vietnam Veteran Who Refused To Leave A Man Behind
Special Agent Jess Thornton from the Alabama Law Enforcement Agency testified in the hearing Tuesday that there were about 50 to 60 party attendees. The venue was about 38 feet long and 26 feet wide. Thornton said at some point the DJ's speaker fell over, making a loud popping sound she believed was mistaken for a gunshot. Following that moment, several people inside the crowd lifted their shirts exposing their firearms.
The birthday girl's mother, LaTonya Allen, ordered everyone above 18 years old or holding a firearm to leave the party but tensions escalated within seconds, resulting in the horrifying spray of bullets. Shaunkivia Smith (17), Marsiah Collins (19), Corbin Holston (23) and Philstavious Dowdell (18) were killed.
Police say they recovered 89 shell casings belonging to seven guns of four different calibers, but only found two guns on the scene. One of the suspects admitted his gun was converted to be fully automatic.
Those charged with reckless murder and being held in the Tallapoosa County Jail are: 20-year-old Johnny Letron Brown of Tuskegee; 19-year-old Willie George Brown Jr. of Auburn; 20-year-old Wilson LaMar Hill Jr. of Auburn, and brothers Ty Reik McCullough, 17, and Travis McCullough, 16, of Tuskeegee.

The six defendants are all relatives or friends, Thornton said. They were not invited but knew of the party and met up there from Auburn and Tuskegee. Of the six, only Willie Brown denied being at the party. Thornton said, however, shell casings from an unrelated incident in Auburn in which he is a suspect matched one used in Dadeville.

One the juvenile suspects, it was not clear which, had an ankle monitor from an unrelated shooting in Tuskegee and its GPS tracker showed he was in Dadeville.
The judge did not decide on whether the five will be held without bail leading up to trial, per NBC. Though the events that led to the shooting don't reveal the suspects intentions, police still have yet to identify a potential motive for the incident.
Family members of the victims previously told reporters they believe it was the result of an altercation, per AL.com.