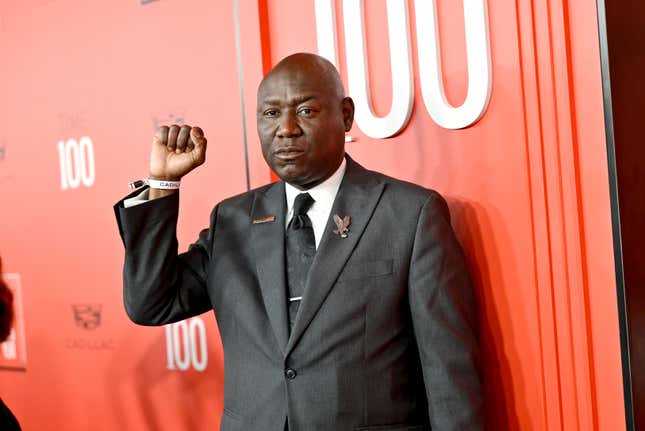 Updated as of 8/12/2023 at 12:30 p.m. ET

Almost every time you see a case in the news, the lead civil rights attorney is most likely Benjamin Crump. His passion for justice led to award recognition and even a law school being named after him. The attorney has become a household name upon the most sensationalized cases like that of George Floyd or Tyre Nichols.
He may be all the press now but don't get it twisted - he's been on the civil scene since Trayvon Martin was killed by George Zimmerman.
While the state's attorney's office declines to prosecute crooked cops, Crump comes in and hits them where it hurts with a civil lawsuit, winning his clients millions in settlements. Though, not every case Crump's firm has taken deals with police brutality. Some people want justice for their loved ones who died due to egregious jail conditions or for being discriminated against on the job.
Crump even took on a case seeking justice for the seizing of DNA used to make medical treatment and banked fortunes. Yes, the Estate of Henrietta Lacks. Recently, he's also helping the familly of the 11-year-old Black boy, who was assaulted by a white apartment manager.
Since 2022, Ben Crump Law, PLLC has been picking up cases like Pokémon cards, representing up to 35 families. Take a look who he's fighting for.