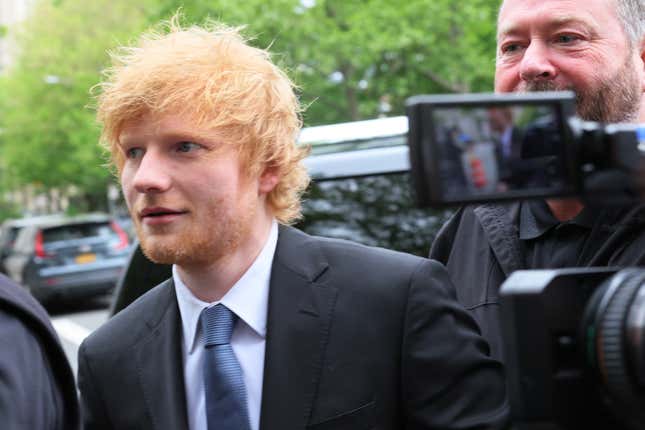 Good news, Ed Sheeran fans: On Thursday, a jury decided in favor of the British pop star in one of the most highly publicized copyright cases of the last decade. The jury ruled that Sheeran did not infringe on the copyright of Marvin Gaye's hit 1973 song "Let's Get It On."
Making Love Songs: The Story Behind Method Man's "All I Need"
For those unfamiliar with the case, the family of Ed Townsend, who co-wrote "Let's Get It On" with Gaye, brought the lawsuit against Sheeran in 2017. They alleged that Sheeran had ripped off the 1973 classic when he wrote his 2014 hit "Thinking Out Loud." The family was represented by civil rights attorney Benjamin Crump, who is best known for working on high-profile police brutality cases.
The case primarily rested on a 2014 performance where Sheeran mashed up the two songs on stage. Crump called the performance "a smoking gun." However, Sheeran vehemently pushed back against the allegations. "If I'd done what you're accusing me of doing, I'd be an idiot to stand on stage in front of 20,000 people and do that," said Sheeran, according to CNBC. "It is my belief that most pop songs are built on building blocks that have been freely available for hundreds of years."
Clearly, the jury found Sheeran's case more convincing. The jury's verdict in favor of Ed Sheeran was unanimous, according to NBC News. They found that Sheeran had independently written "Thinking Out Loud," which outweighed any other legal considerations in the case.
Ed Sheeran fans all around the world are likely letting out a major sigh of relief since the famous singer said he would leave music if he lost the case. Although for the family of Ed Townsend, after years of fighting this case in court, the result has got to sting.