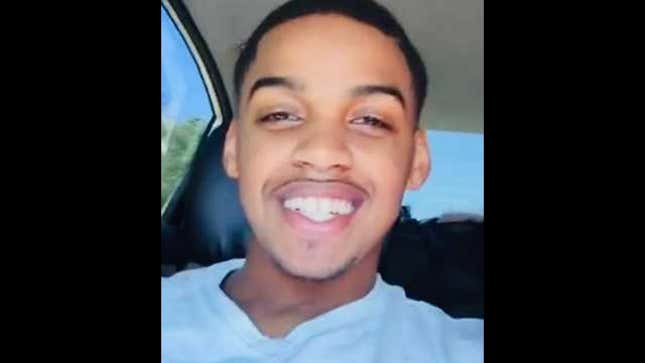 Local Mississippi police announced they suspect no foul play in the mysterious murder of Rasheem Carter in October 2022. However, attorney Benjamin Crump released information from the autopsy report that his remains were scattered, suggesting this was nothing less than a ruthless killing, per ABC 16 News.
Small Town Horror: The Story Of A Deadly Amusement Park Ride
Carter, 25, went missing last year just after calling his mother frantically saying he was being chased by a group of white men spitting racial slurs at him. His family says he also went to the Laurel Police Department to report he was in fear of his life. Then, he vanished. Reports say his remains were found in the woods of Taylorsville a month later.
After his family pushed to find answers for what seemed like a racially motivated murder, the Smith County Sheriff's Department launched an investigation. Sheriff Joel Houston told Vicksburg Daily News that Carter didn't seem in distress when he sought their help despite the anxious call to his mother. Exactly a month after Carter went missing, the department said "they had no reason to believe foul play was involved."
The case is still under investigation, but Ben Crump blew the top off by displaying Carter's remains to the public, which starkly contradicted the theory that "no foul play" was involved.
Read Ben Crump's remarks from NBC News:
On Monday, Carter's loved ones and their attorney Ben Crump slammed local authorities for stonewalling them for more than four months and for the initial determination, saying they believe Carter was the victim of a brutal hate crime. Crump urged the Justice Department on Monday to take over the investigation as a civil rights case as he revealed photographs of Carter's skeletal remains, including his skull and some vertebrae.

"This was not a natural death," Crump said. "This represents a young man who was killed."

Crump told reporters that he believes Carter's head was severed from his body and that his spinal cord was found in another location away from his head.

"There is nothing natural about this. It screams out for justice," Crump said. "What we have is a Mississippi lynching."

Carter's front teeth were missing from the top and bottom rows, which Carter's family said could indicate that he was assaulted before he died.
The sheriff's office gave no information as to why they didn't suspect this killing to be, well, a killing. However, it isn't the first time a Black person's alleged murder has been downplayed.
Freddie McKee died in Missouri from an alleged overdose in 2020. His mother accused the police of failing to thoroughly investigate, as his autopsy also suggested he'd been assaulted ahead of his death. Arguably, Tyre Nichols' death would have been swept under the rug too, if his family hadn't marched in the streets with a picture of his bruised and bloated face.
Now that the police department was put on blast, let's see how they move once the Justice Department gets involved.