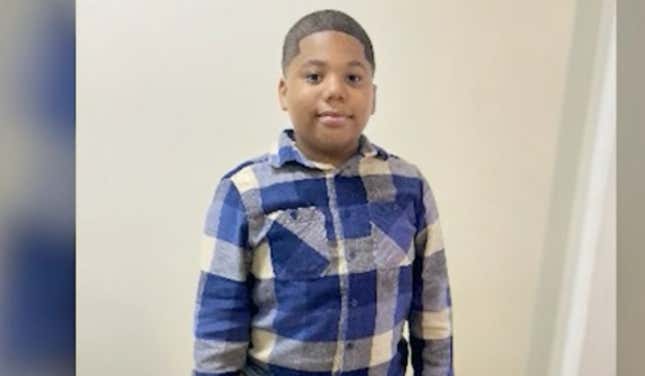 "What did I do wrong?" asked an 11-year-old boy, minutes after he was shot in the chest by a police officer responding to his home. According to CNN, the boy called 911 to report a domestic disturbance. Now, his family demands the officer be charged.

Small Town Horror Story: The Killing of Aiyana Mo-Nay Stanley-Jones
According to Nakala Murry, her son, Aderrien, called 911 Saturday after the "irate" father of another one of her children came home in the wee hours that morning. Murry was afraid for her safety and asked the 11-year-old to call the police. When the Indianola Police officer arrived to the door, the report says he already had his gun drawn. When Murry opened the door, she didn't say the officer walked in, asked any questions or looked for the father who was the reason for the 911 call.
Instead, the officer ordered everyone in the house - Murry, her daughter and 2-year-old nephew - to put their hands up, per NBC. Though, when Aderrien came from his bedroom to the living room with his hands raised, the officer shot him almost immediately.
Read more from CNN:
"Once he came from around the corner, he got shot," Murry said. "I cannot grasp why. The same cop that told him to come out of the house. (Aderrien) did, and he got shot. He kept asking, 'Why did he shoot me? What did I do wrong?'" she said.

The boy was given a chest tube and placed on a ventilator at the University of Mississippi Medical Center in Jackson. He had a collapsed lung, fractured ribs and a lacerated liver because of the shooting, his mother said. He was released from the hospital Wednesday. CNN has reached out to the hospital.
The officer involved in the shooting was named Greg Capers by the IPD. An attorney for the boy's family, Carlos Moore, said the incident was captured on body camera but the department denied his request for it because the investigation is ongoing, per CNN.
…That's weird. If the evidence pertains to a client, why can't the attorney obtain it? Also, what kind of investigation is this if Murry claims no one from the police department has contacted her to get a statement or any more information?
Since the incident, Capers was placed on paid administrative leave following a unanimous vote from the Indianola Council. However, the Mississippi Bureau of Investigation is on the case and will present their findings to the Attorney General's Office, per NBC.