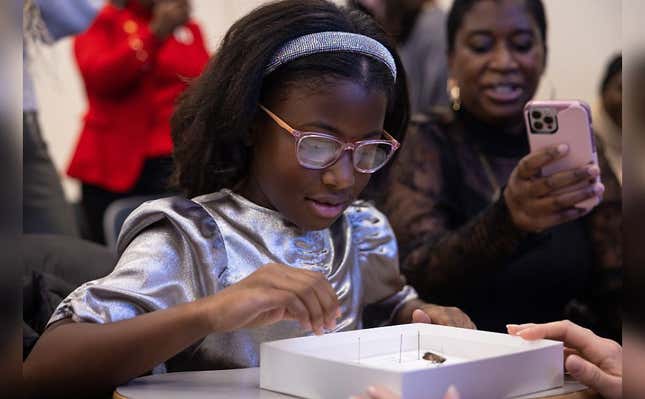 Last October, Bobbi Wilson—a curious 9-year-old who wanted to preserve trees in her New Jersey neighborhood by spraying destructive lanternflies with a solution of water, apple cider vinegar and dish soap—had the cops called on her for no other reason than being Black. Now, she's being honored by Yale.
The cops who questioned Wilson said they were answering a report from a neighbor (who was obviously a Karen) who called a non-emergency line to report a "little Black woman, walking, spraying stuff on the sidewalks and trees." She said that she was "scared" of Wilson, who was allegedly donning a hood at the time.
Now Yale University is recognizing Wilson a few months after the racial profiling incident occurred. Better known as "Bobbi Wonder," the young scientist was celebrated for eradicating spotted lanternflies in her hometown of Montclair.
Yale School of Public Health Assistant Professor Ijeoma Opara said: "Yale doesn't normally do anything like this … this is something unique to Bobbi. We wanted to show her bravery and how inspiring she is, and we just want to make sure she continues to feel honored and loved by the Yale community."
In a news release, Wilson's mother Monique Joseph, thanked the institute for nurturing her daughter's inquisitive mind. "You know, you hear about racism; you kind of experience it in your peripheral if you're lucky in your life. It doesn't come knocking on your door. That morning when it happened, my world stopped."
Joseph also commented: "I am aware this happened for us, not to us. The reason that Bobbi is here, and we are not grieving, is because someone above wanted us to be a part of changing racism in our town. … It is because we have Bobbi that we are able to stand here and do something about it, to speak up for ourselves."
The young child was also honored by police and police and Rep. Mikie Sherrill (D-N.J.) at an event in New Jersey.