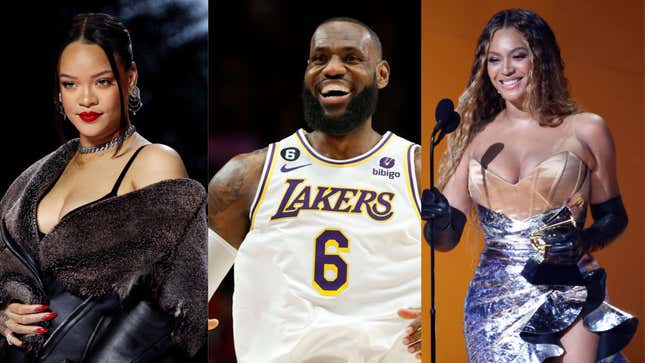 It's been one hell of a week so far in Black Excellence, and it's only going to get better. LeBron James just broke a 38-year-old NBA record. Beyoncé became the all-time leader in total Grammy award wins. And on Sunday, Rihanna will make her big comeback, headlining the halftime show at the 2023 Super Bowl.
One thing these three Black billionaires have in common? Tenacity. You know, it's that thing Black parents always lecture us about: you have to be twice as good to get half as far. Only with these icons, they learned you must be better than everyone! And that's a result of hard work, a strong belief in one's self and a mind for business.
Rihanna
Few would have believed that a young girl from Barbados who started with nothing would go on to be the youngest woman to become a self-made billionaire in American history—that is, everyone but the woman herself.
Rihanna showed us all how savvy she could really be by diversifying her passions—and her business portfolio—and launching both a cosmetics line, Fenty Beauty, as well as a line of lingerie, Savage X Fenty. Both have been helped her to achieve billionaire status. It's a master class on how to use your talent to build on your passion projects. Even if Rihanna were never to perform again (which rumor has it won't happen because she is set to announce a new tour), her passion projects will make sure her billionaire status is secure.
LeBron James
This basketball phenom's origin story has been filled with expectations. Fresh out of high school, he was deemed the "Chosen One." But James never said he was trying to break records. It seems like all he really wants at the end of the day is to live up to the hype and blow past expectations. When some critics questioned whether or not he could win a championship, he countered by capturing four. Others thought he would slow down after 20 years into his career; instead, he just surpassed Kareem Abdul-Jabbar as the NBA's all-time scoring leader. On top of his on-court accomplishments, he's also become one of the richest athletes off the court as well.
G/O Media may get a commission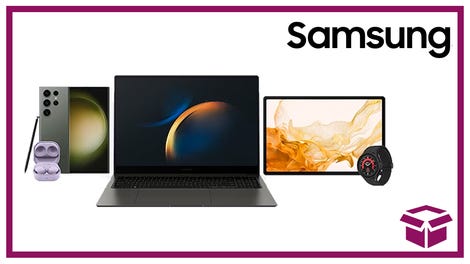 24 hour deals
Discover Samsung - Daily Deal
Beyoncé
I know Beyoncé isn't a billionaire, but her "next" worth in conjunction with her husband, Jay-Z, is well over a billion.
Everyone knows Queen Bey was born to be a star. She's quite literally one of the greatest artists of all time and probably the best artists of the 21st Century. Don't believe me?
At the 2023 Grammys, Beyoncé took home two more awards, passing Hungarian-British conductor George Solti for the most Grammy awards in Recording Academy history with 32. It's an incredible accomplishment that shouldn't surprise anyone who has witnessed her greatness for the last two decades.
But, despite her greatness and incredible work ethic, she still has not been given all of the respect she deserves. Yet again, at the 2023 Grammys, Beyoncé did not win one award in the four major categories (Album of the Year, Song of the Year, Record of the Year, Best New Artist).
Despite her fans voicing their disappointment, she continued to move with grace and keep on advancing the standard of what an artist should be in this current music industry.