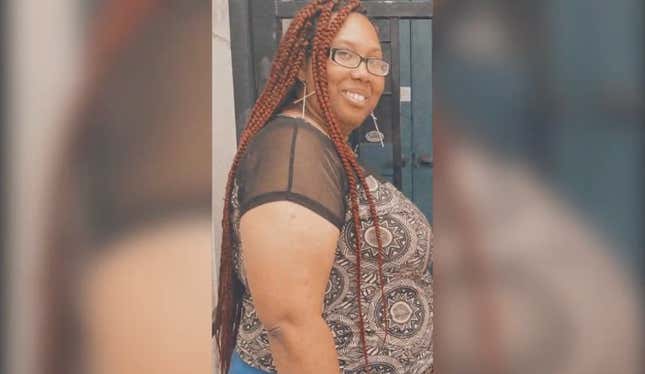 A pregnant woman was fatally shot after being mistaken for someone else, according to ABC News. The incident is the latest shooting immediately following two other shooting incidents that have America debating about gun control.

This Juneteenth We Revisit The Anderson .Paak BLM Track "Lockdown"
On April 15, Ralph Yarl, 16, was shot and injured as a result of approaching the wrong residence and being mistaken for a threat. The next day, Kerisha Johnson, 36, was shot after being mistaken for a shooter. Johnson was going to pick up a few people from an Easter event in Baton Rouge when several people began firing at her vehicle, per ABC. Authorities say the shooters believed her vehicle was that of someone who drove by the party earlier, firing shots into the air. Johnson tried to flee but was caught in the hail of bullets.
The woman and her unborn baby died. The arrest warrant stated she was just days away from giving birth. A friend of Johnson said she had two other children, via Facebook.
"It was just senseless. She lost her life behind nothing. She was an innocent person," said Johnson's friend Deanna Williams via WBRZ.
Three 19-year-olds were arrested in connection to the shooting and criminally charged, per the report.
Read more from WBRZ News:
According to the Baton Rouge Police Department, 36-year-old Kerisha Johnson was found shot to death inside her car after gunfire erupted at what police described as a "teen party" on North Carrollton Avenue. Marques Porch, Gregory Parker, and Derrick Curry — all 19 years old — were booked Sunday evening for second-degree murder and first-degree feticide. All three suspects are being held without bond, jail officials said Tuesday.

Police later found Porch with a gunshot wound, along with several other passengers, at an address on N Ardenwood Drive. When questioned by police, Porch not only admitted to providing weapons used in the shooting but said he gathered up the guns and had someone get them out of his car before police arrived.
Another party, a Sweet 16 in Alabama, turned fatal as well after a group of teens opened fire on the crowd resulting in the death of 4 people. Just like in this incident, the suspects arrested in connection to the crime were mostly teenagers including one 15-year-old.
Each incident over the past two weeks, from Ralph Yarl to Kaylin Gillis to Kerisha Johnson triggered an outcry against gun violence and demand for gun control.
"There's just too much of that stuff going on in the city right now with women and children. I mean we got to wake up on this. These guys got all these issues going on. They need to find different or better ways to handle their anger," said Bobby Hardnett, a community member who worked next door to where Johnson was shot and killed.