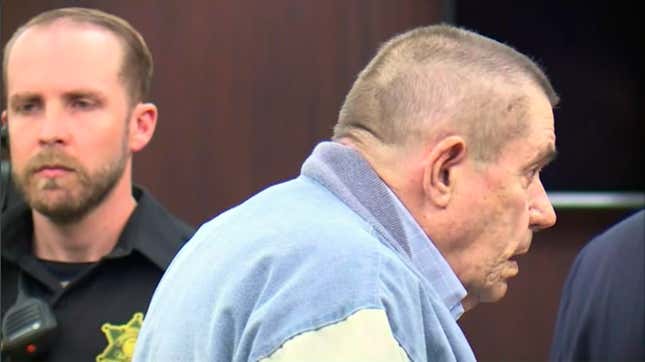 The tea is getting hot.

Relatives of Andrew Lester, the elderly man who shot and injured a 16-year-old Black boy who rang his doorbell by accident, are suggesting he had a history of problematic behavior, according to The Independent. Their comments come as locals demanded Lester face hate crime enhancements to his charges.
This Juneteenth We Revisit The Anderson .Paak BLM Track "Lockdown"
Two of Lester's grandsons spoke out about their grandfather's actions. Daniel Ludwig defended the notion that Lester was in fear of his life when the young Ralph Yarl approached his door looking for his siblings, per The Daily Beast. He said he wished the incident never happened. On the other hand, Klint Ludwig told CNN his grandfather held racist beliefs which he attributed to a 24-hour news cycle of "fear and paranoia." According to Klint, Lester was a Fox News watching, QAnon conspiring conservative.
That's not all who's talking either. Mary Clayton, Lester's ex-wife who was married to him for 14 years, told The New York Times seeing her ex-husbands face in the news.
Read more from The New York Times:
It has been so long since she saw her ex-husband that when she initially saw his face on the news, she didn't recognize him. Then one of her daughters called on Tuesday, in shock over the shooting.

She remembers the 14-year marriage as troubled: Mr. Lester was prone to fits of rage, smashing objects in their home when he was angry. Back then, when she summoned the police, they told her that it was his house and that he could do as he liked.

"I was always scared of him," Ms. Clayton said. "It doesn't surprise me, what happened."
Ralph Yarl approached Lester's home April 13 after mistaking it for the residence where he was to pick up his siblings, according to CNN. Lester shot at him through the front door, hitting him once in the head and once in the arm saying, "Don't come around here." Yarl was released from the hospital and has been recovering from his injuries, according to CNN.
His family retained civil rights attorney Benjamin Crump, who applied pressure on the police department to criminally charge Lester, per CNN.
He pleaded not guilty to first-degree assault and armed criminal action and was released on bond, the report says.