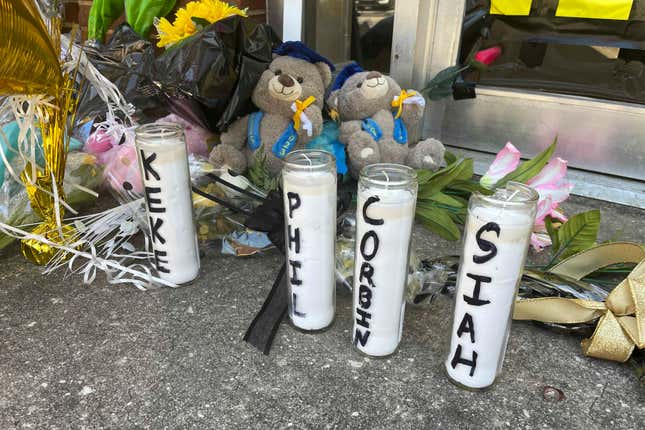 The Alabama Law Enforcement Agency announced the arrest of sixth person charged in connection to the Sweet 16 birthday party shooting in Dadeville, Alabama, according to The Associated Press. The last we heard about suspects in the case was just two teenage boys.

Republican-Led Political Expulsions Like In Tennessee Will Be The New Norm
Investigators have charged two adults and four teens with four counts of reckless murder. The report says the police believe five of the six suspects were present at the birthday party and discharged firearms into the crowd, killing four people and injuring dozens. The first two suspects, 17-year-old Tyreese McCullough and 16-year-old Travis McCullough, were arrested Tuesday. Following them was 20-year-old Wilson LaMar Hill Jr., 20-year-old Johnny Letron Brown, 19-year-old Willie George Brown. The latest was a 15-year-old who has not been named due to their age.
The teenagers charged will be tried as adults. All except the youngest suspect are currently being held without bond. The motive is still unknown.
Read a recap of the incident from AP News:
The Sweet 16 birthday, at a dance studio just off the town square, was in full swing when gunfire erupted. Investigators have not discussed a motive or what they believe led to the shooting.

The shooting killed four young people, ranging in age from 17 to 23, and shocked the small east Alabama city of Dadeville. Besides the four slain, 32 others were injured, four of them critically.

The birthday girl's brother, 18-year-old Philstavious "Phil" Dowdell of Camp Hill, Alabama, died as his sister knelt beside him begging him to keep breathing. He and another fatal victim, 17-year-old Shaunkivia Nicole "KeKe" Smith of Dadeville, were high school seniors. Also slain were Marsiah Emmanuel "Siah" Collins, 19, of Opelika, Alabama, and Corbin Dahmontrey Holston, 23, of Dadeville.
A hearing is scheduled for April 25. District Attorney Mike Segrest said more information about the incident should be released then, per AL.com.
"Obviously with the number of victims, it was very complicated to reconstruct," Segrest said. "Just processing the crime scene took the better part of a day. There was establishing a command post on Monday and interviewing the witnesses, and then the number of witnesses makes it tedious and time-consuming to try to make sure that we identify the proper suspects."