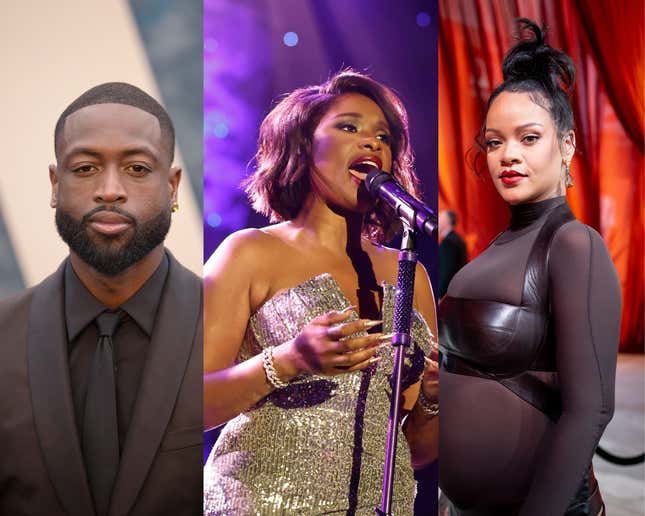 It can be hard to view celebrities as people. We can easily imagine wealth, fame, and success as an impenetrable shield against tragedy. However, when it comes to gun violence in the United States, no one is genuinely unaffected.

Dr. King's March on the Ballot Boxes Is Under Threat Today
In 2008, several of actress Jennifer Hudson's family members, including her mother, brother, and 7-year-old nephew, were fatally shot by her sister's estranged husband. In 2012, he was convicted of murder and sentenced to life in prison.
Rather than give in to her grief, Hudson became an advocate for gun reform. In 2018, she spoke at March for Our Lives, a rally to call for comprehensive gun reform and to bring an end to this crisis.
"We all came here for change today, right?" Hudson asked the crowd. "We've all lost somebody. I'm sure a long time ago, you never thought you'd be standing here today. But we're all here today for a reason. We all got a story, we all got a purpose, and we all want change."
Hudson is hardly the only celebrity whose life has been irrevocably changed by violence. In 2016, NBA player Dwayne Wade's cousin Nykea Aldridge was shot and killed in Chicago. Like Hudson, the moment also made Wade an advocate for gun reform.
"Sadness and disbelief— what happened to those 14 children and one of our hero's— a school teacher today at Robb Elementary school in Texas is NOT the norm! It's a tragedy!" wrote Wade in a tweet after the Uvalde school shooting. "Why have all that power and not do everything in your POWER— to protect our children and our elderly."
The numbers are absolutely chilling. According to the Kaiser Family Foundation, over a third of Black adults have lost a family member to gun violence. And what's potentially even more shocking is that nearly a third of Black adults have personally witnessed gun violence. That's twice the number of white Americans who have lost family members or witnessed gun violence.
The reality for Black children is especially troubling. Not only is gun violence the number one cause of death for children in the United States, Black children and teens are 17 times more likely than white children of the same age to die of gun violence.
It's come to a point where these deaths have almost stopped shocking us. But for the millions of Black Americans grieving loved ones, the pain never goes away. Basketball player Michael Jordan, Singer Janelle Monáe, and reality star Kandi Burruss have all spoken out about the grief of losing someone they love to guns.
And in 2017, Rihanna shared her story losing her cousin who was just to 21-years old to gun violence. "Rip cousin... can't believe it was just last night that I held you in my arms! never thought that would be the last time I felt the warmth in your body!!! Love you always man! 😢🙏🏿❤ #endgunviolence," wrote the singer on Instagram.
This isn't just about Black Americans. Kentucky Governor Andy Beshear's friend was killed in the recent mass shooting in Louisville, Kentucky. But as we deal with the aftermath of another shooting, adding to the list of the over 11,600 people killed by firearms just this year, it's also worth considering the disproportionate toll this crisis has had on our community.