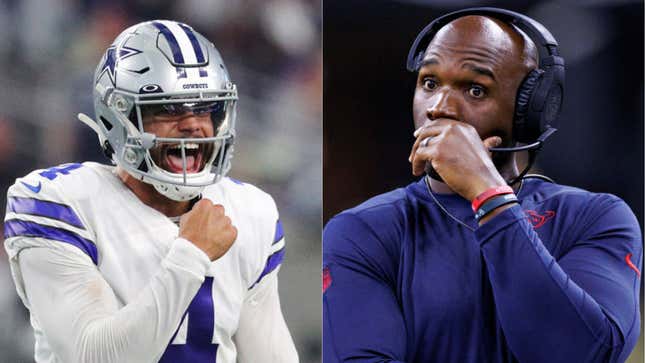 The NFL season is here! No more boring Sunday afternoons, they will now be filled with football from the 32 teams of the National Football League.

This is a historic week for the NFL when 14 Black quarterbacks—more than any other previous week in history—will be leading their teams on the field. For comparison's sake, that's just shy of half the league's 32 teams and more than the previous record of 11 Black starting signal callers, which happened last season.
While Black QBs will take center stage on Sundays this year, observers of the NFL's troubles with race will also be watching how many Black men are stalking the sidelines as head coaches. Fewer than 13 percent of the league's top coaches are Black, still, a dismal number given the league is still fighting a discrimination lawsuit from several former Black head coaches and after the league last year promised it would do more to increase the pipeline to the top job.
Here are all the Black men who occupy the two most important spots on a football team, the quarterback and head coach.