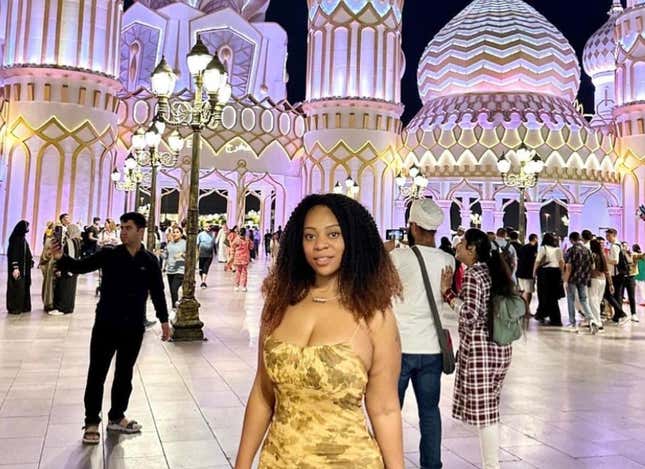 I thought we were done worrying about Black people being stranded overseas once Brittney Griner was released from Russian prison but... a Houston truck driver and influencer has been stranded in Dubai for the past two months, according to FOX26 Houston.
Small Town Horror Story: The Mississippi Burning of Three Anti-Segregationists
Her story has finally circulated after her mother spoke out to local news, signaling a cry for help to bring her daughter home.

Tierra Young Allen, also known as Sassy Trucker online, went on vacation to Dubai from March to May to visit some friends. Her mother, Tina Baxter, told Newsweek the day before the end of her trip, Allen and her friend got into a fender bender in the vehicle they rented. The damage was minimal for both vehicles involved and the rental was fully insured. However, the incident still led to Allen's friend being detained and held in jail for a week.
Baxter said her daughter was invited back to the car rental company to collect her belongings but was told upon arrival that she had to pay a large sum of money just to retrieve her purse and ID. When Allen told the staff they were in possession of her credit cards, an employee allegedly told her "find a way" to make her payment.
The two got into an argument and that's when things escalated.
Read what happened next from Newsweek:
As Allen argued with the man, she claims he became aggressive and started shouting at her, chasing her out of the building.

She allegedly admitted to her mom that she yelled back at him because "she was scared; she was afraid. And she was just lost at that point. She was very panicked. When she left, she used whatever money she had to take a bus back to her hotel. She didn't really know where she was. She was in panic mode and afraid," Baxter said.

It was at that point the employee raised a case against Allen with the Dubai police, "even though he initiated the screaming, even though he was trying to extort her out of money," Baxter said.
Allen's mother says the incident resulted in her daughter being thrown in jail, her passport being confiscated and also being placed on a temporary travel ban. Local activist Quanell X says her only crime was raising her voice.
"In that country, a female is not even allowed to raise her voice. If she raises her voice it's punishable by jail time," he said via FOX46. "Don't punish women for doing the same thing a man can do in Dubai. It's not fair and it's not right."
X said he reached out to the Dubai Consulate and American Consulate as well as the US and UAE embassies for assistance but has not received any response.