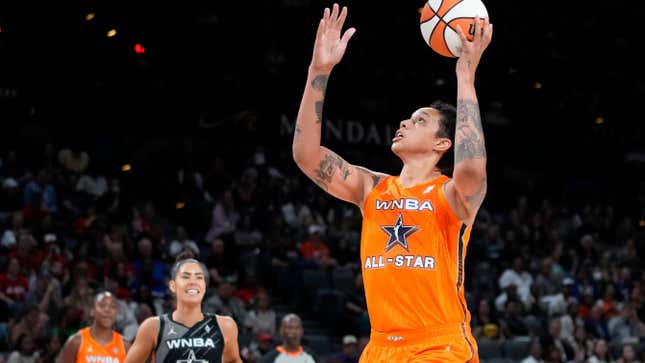 On Saturday, Phoenix Mercury star Brittney Griner finally returned to the WNBA All-Star Game. It is her first since being released from a Russian penal colony last year. "It meant everything to me," Griner said in front of the audience after the game.
Small Town Horror Story: The Mississippi Burning of Three Anti-Segregationists
"I didn't think that I would be here today, honestly but everybody sending letters, sending love, posting. I'm still seeing it to this day everything that everybody did. It really meant a lot to me, it gave me hope it made me not want to just give it up for anything, so it was this league that helped me out."
Last August, Griner was sentenced to nine years in prison after being wrongfully detained in Russia and was sent to a penal colony. She was later released in a prisoner swap in December. "I just love being here, I love competing, I love just doing everything for the fans. They do everything for us. We wouldn't be here without them," Griner stated. "I'm just honored to be on this court."
She finished the game with 18 points. This included scoring her team's first six points and two dunks. Team Stewart was victorious over Team Wilson with a final score of 143-127. Ironically, Wilson's team beat the Stewart-captained team at last year's All-Star Game which took place in Chicago. This year the game was in Las Vegas.
On Saturday, WNBA commissioner Cathy Engelbert shared the news that Phoenix will in fact be the host city for the WNBA All-Star Game taking place next year.