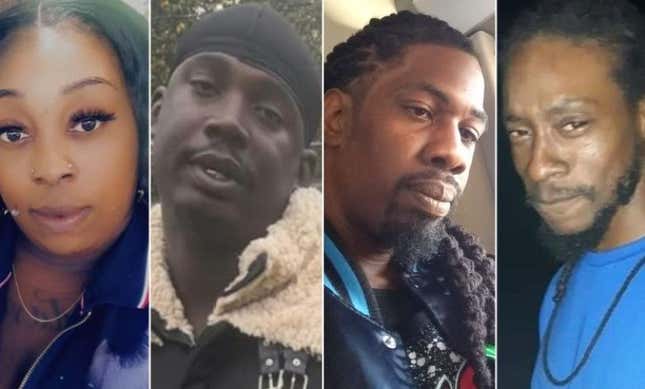 A Mexican drug cartel has been accused in the murder-kidnapping of four Black Americans. Mexican officials say they were mistaken for drug traffickers but are investigating their prior involvement with narcotics as a lead, per The Washington Post. On the other hand, US officials are considering leading a military force against the drug cartels.
Small Town Horror: The Story of a SWAT Team That Set A House Ablaze
The kidnapping has grown tensions as Mexico is criticized for the violence the powerful Gulf Cartel has carried out in the city of Matamoros. As expected, the abduction of Americans on foreign soil sparked conversations of retaliation, particularly among Texas Republicans, per The Dallas Morning News. Rep. Dan Crenshaw said he's seeking military intervention to go against Mexican drug cartels along the border. So far, nine more Republicans' have co-signed his request to authorize the force.
Mexico's President Andrés Manuel López Obrador took offense to the plan slamming the political officials as hypocrites.
"Besides being irresponsible, this is also a lack of respect for Mexico, our independence and sovereignty," he said via Dallas Morning News. He previously slammed US media coverage for sensationalizing the kidnapping but "going quiet like mummies" when Mexicans are killed on American soil.
On the other side of the investigation, Mexican officials have their own thoughts to how exactly the four ran into trouble.
Read more from The Washington Post:
Mexican officials said Thursday they had opened a line of investigation into whether the attack might have been linked to the Americans' prior involvement in narcotics activities. The Reuters news agency said it had seen a Mexican government document noting that at least three of the Americans had U.S. drug convictions.

Most appeared to involve minor charges. But Shaeed Woodard, who was killed in the attack, had been found guilty of manufacturing banned narcotics with the intent to distribute, Reuters reported.

Given the convictions, the Mexican document said, "it cannot be ruled out that the attack against [the Americans] could be directly linked to drug trafficking operations" that the gunmen thought the foreigners were engaged in, according to Reuters.

An official close to the investigation confirmed the report to The Washington Post.
The wife of Eric Williams, the survivor who suffered gun wounds to the leg, denied the allegation that her husband went to Mexico for anything involving drugs. A researcher for Human Rights Watch slammed Mexican prosecutors via Twitter for "victim blaming" to distract the public from their "shockingly bad investigative skills."
The negative rhetoric around Mexico and its citizens has carried on from Trump's presidency. This investigation isn't making it any better.