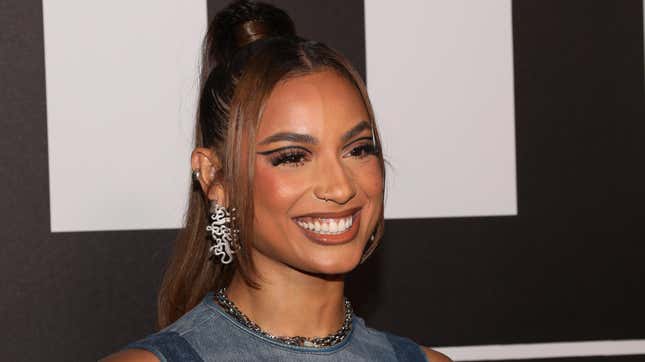 Singer DaniLeigh, whose real name is Danielle Curiel, was arrested and charged with a DUI after an alleged hit and run on Tuesday morning in Miami Beach. She was taken into police custody around 2 a.m. According to a police report, the star is accused of hitting someone on a moped while driving drunk.
My Hip-Hop Story: Cedric The Entertainer On Jay-Z and His Indisputable Role In Shaping The Genre's Culture
TMZ was the first outlet to report the musician's arrest. Law enforcement officials were called after witnesses saw a gray Mercedes-Benz speeding before it hit someone on a moped and kept going. The "Easy" singer allegedly dragged the victim for a block without stopping. One witness reportedly told cops that "multiple people attempted to get the driver's attention and advised her that she was dragging the moped, however, the driver never stop."
According to the arrest affidavit, when DaniLeigh was pulled over an officer "could smell a strong odor of alcohol emanating from the vehicle." The officer said the singer had "sluggish" motor skills and that she said she didn't hit anyone with her vehicle. DaniLeigh "failed to perform to the standard" after she was given a field sobriety test and was then placed under arrest.
She also failed two breath tests (her alcohol level was double the legal limit), according to the report. DaniLeigh was then booked on three felony charges including leaving the scene of a crash with serious bodily injury, damage to property or person and driving under the influence. An empty bottle of tequila was later found in the musician's car before it was towed. The driver of the moped was taken to a trauma center.
According to the police report, the injuries the moped driver sustained included a kidney laceration and a spinal fracture. However, they were classified as "non-life-threatening injuries." The moped, though, "sustained major damage," according to the affidavit. DaniLeigh was eventually released on a $9,500 bond.