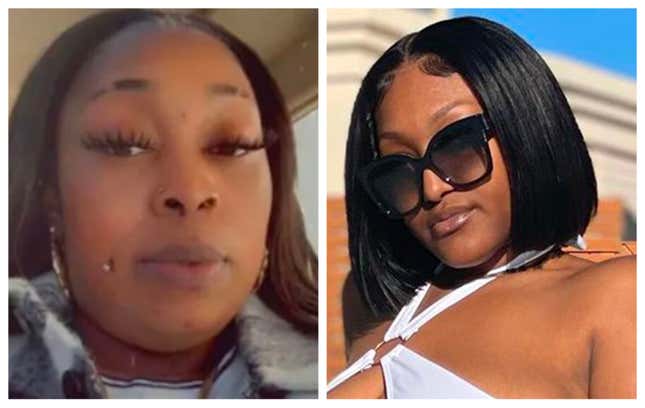 The family of Shanquella Robinson, a woman killed while on a trip in Mexico in November, are demanding that Mexican and US officials move as swiftly to resolve her case as they did in the recent Matamoros kidnapping. Their attorneys have written a letter to President Biden asking the Feds to keep that same energy and provide diplomatic intervention, per The Charlotte Observer.

Small Town Horror Story: The Mysterious Death of Shanquella Robinson
Shanquella Robinson was murdered in October 2022 while on vacation with her friends in Cabo, sparking a viral investigation into whether her friends had been responsible. So far, arrest warrants were issued for the people on the trip but it's been a while since we've heard any developments from the FBI's investigation. Attorney Benjamin Crump and co-counsel Sue-Ann Robinson told Yahoo! News recently that they believe US authorities "are not doing all that they could in Shanquella's case."
Within days of Latavia McGee and Eric Brown being kidnapped, and Zindell Brown and Shaeed Woodard being killed by a Mexican drug cartel, the US wasted no time working with Mexican authorities to retrieve the four. The FBI offered $50,000 in reward to anyone with information on the abduction. On the other hand, Robinson's family had to practically beg the US to look into her death and have since heard nothing. To give them a lead, they even named Daejahnae Jackson as a prime suspect and said she is wanted by Mexican authorities.
Read an excerpt from their letter to the President:
"Given the nature and scope of this case, we believe that diplomatic intervention from the U.S. Government could help facilitate the necessary cooperation and coordination between the involved parties to ensure that justice is served timely, that the accused are tried under the appropriate legal system, that extradition is possible, and that international cooperation is fostered.

"The United States can follow the extradition protocol and turn over the individual or individuals responsible for Shanquella's death to Mexican Authorities. Alternatively, U.S. federal law enforcement agencies can request concurrent jurisdiction with Mexican law enforcement agencies which would permit U.S. prosecutors to bring the case in the United States as the involved parties are U.S. Citizens. We have just witnessed what a swift concurrent response from Mexican and U.S. law enforcement agencies looks like in the kidnapping case of a group of U.S. Citizens at Matamoros, Tamaulipas Mexico. Both scenarios we are requesting on behalf of Shanquella Robinson's family require a high level of swift diplomatic intervention."
I can't help but wonder if the Feds are dragging their feet because Robinson's case is that of an American being accused of killing another American in a foreign country, while the Matamoros case is that of harm being done to an American by a citizen of said foreign country. Any harm being done to anyone should be taken seriously, especially when the suspects and witnesses returned to American soil without being confronted by law enforcement. It's been over three months and no arrests have been made in Robinson's case.