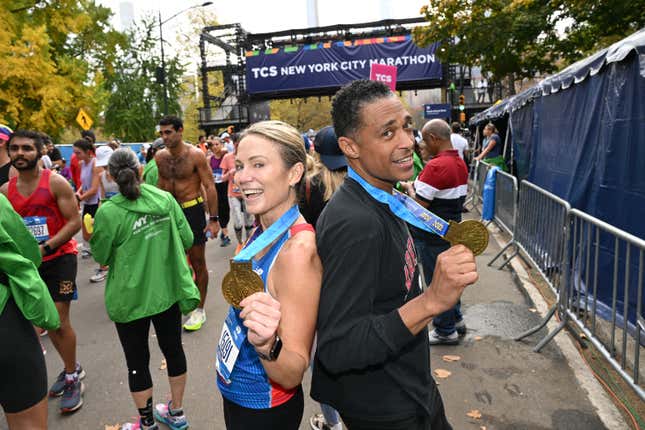 As the dust settles from the biggest cheating scandal of 2022, it has become clear that there were many reasons why the world was captivated by the salacious relationship between Amy Robach and TJ Holmes. Robach joined the Good Morning America spinoff as a correspondent in 2012 and worked her way up to news anchor of the morning show in 2014.
Kerry Washington Talks Shonda Rhimes, Scandal, & Motherhood | Securing the Bag: Part 2
Holmes started co-hosting GMA3 with Robach in 2020. When exclusive photos of the pair in compromising positions were published by the Daily Mail in November 2022, it broke the internet for several reasons. First, it was shocking because it possibly violated a code of conduct and seemed to senselessly put their careers in jeopardy. Secondly, they were both married to other people.
Robach had been married to actor Andrew Shue since 2010. At the start of the alleged affair, Holmes was married to lawyer Marilee Fiebig since 2010. Both Robach and Holmes had children, which means a scandal like this would impact not just them but their families as well. Holmes has a 10-year-old daughter with Fiebig, while Robach had two daughters from a previous marriage before meeting Shue.
Not only were they very public with the supposed cheating (did you see how many photos the Daily Mail published??), but Holmes and Robach were also public about their marriages. Robach and Shue shared photos of their life together on social media and worked various circuits while promoting their children's book, Better Together! back in 2021.
G/O Media may get a commission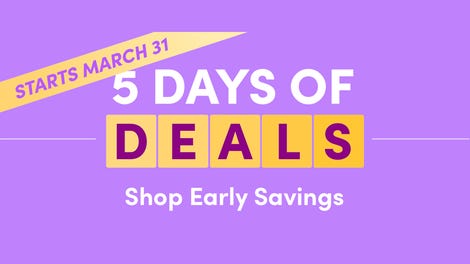 Sale sale sale
Early Savings - Wayfair's Five Days of Deals
Holmes, on the other hand, made public declarations of "love" dedicated to Fiebig with the most controversial one being this one:
"This particular #decadechallenge is a little late, but 10 years ago, Marilee Feibig married me. And despite my best efforts, she remained married to me the past 10 years. That's not hyperbole. I'm not being dramatic. I gave her plenty of reasons, excuses, and opportunities to walk her fine ass out the doooooooor...Asking her for another 10 years would be too much. Another 10 months? That may even be a stretch. If she gave me another 10 weeks, I should consider myself lucky. If she puts up with me another 10 days, I'd be grateful. But if she would even spare another 10 minutes of her time for me today, I should consider myself blessed."

One of the most absurd parts of this entire ordeal is Holmes and Robach admitting that they have gone on double dates with their respective partners. "We've gone on tons of double dates with our spouses and my daughters babysit his daughter," Robach has stated in past interviews. Holmes said Robach and Shue had "a love story like no other."
He also called Shue "a dear friend." Shortly after the news of their affair made the rounds, Holmes was accused of sleeping with multiple co-workers, including an intern and producer. He and Robach were both suspended in December and, last week, ABC News officially announced that the two have gotten the axe. On Friday, a spokesperson released a statement on behalf of the network:
"After several productive conversations with Amy Robach and T.J. Holmes about different options, we all agreed it's best for everyone that they move on from ABC News. We recognize their talent and commitment over the years and are thankful for their contributions."
While this outcome means this episode has come to its conclusion, it's also a reminder that people love a juicy mess—especially one where they can safely watch and comment from the sidelines.