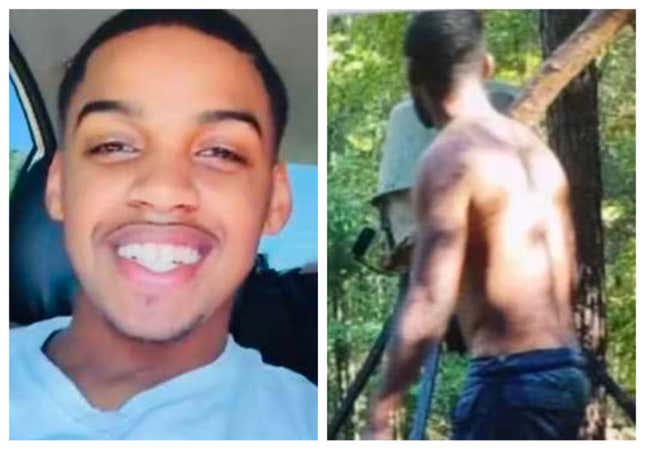 The family of Rasheem Carter, a 25-year-old who was allegedly murdered in the woods of Mississippi, have started trying to unlock the mystery his horrifying death. The family told Insider he was last seen on video "running for his life," though the sheriff's office debunked their claim.

Small Town Horror Story: The Vietnam Veteran Who Refused To Leave A Man Behind
Carter went missing in October 2022 just after sending a text to his mother, Tiffany, saying a truckload of white men were chasing him.
His mother recalled the text saying, "Me and the owner of this company are not seeing eye to eye… If anything happens to me [he] is responsible for it… he got these guys wanting to kill me."
She also said her son was working at a welding facility, in order to make enough money to reopen his seafood restaurant following its closure during the pandemic. However, she said for some reason he he fled from his current work in fear for his life. One month later, his remains (severed head, vertebrae and spinal cord) were found scattered in the woods. The medical examiner's office couldn't even determine the cause of Carter's death because his remains were already decomposing, per CBS42.
Though the Smith County Sheriff's Department previously killed the notion of foul play being a factor in the incident and even the theory Carter was being chased, one cryptic photo convinces the family that malice was involved.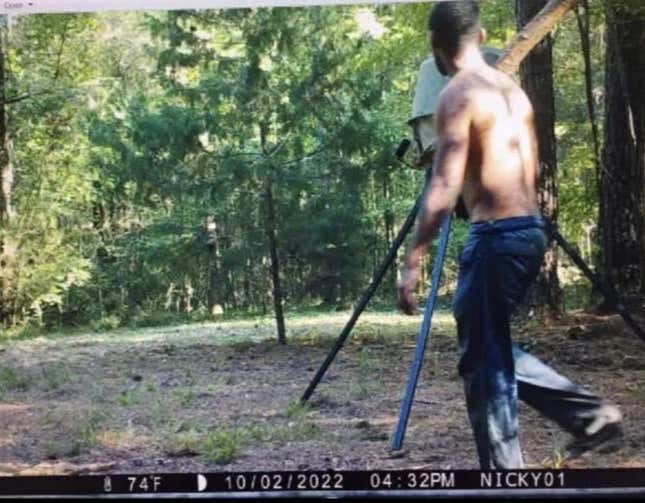 Read more from Insider:
The mother of the 25-year-old man whose remains were found a month after he disappeared told Insider on Wednesday that the wildlife camera image of her son shows that "something was wrong" and that he was "running for his life."

"You could see there are bruises on him," Carter's mother, Tiffany Carter, told Insider of the October 2, 2022 image with a time stamp of 4:32 p.m. "When I see that picture, I know my son was somewhere struggling, somewhere running for his life."

Investigators provided the image to Rasheem's family for verification about a week before his remains were found on November 2, 2022, just south of Taylorsville, Mississippi, in a wooded area, about 300 yards away from where he was seen in the photo, according to Tiffany and police.

Rasheem's cousin, Tarsha Clark, told Insider she believes Rasheem was "hiding" at the time the image was captured.
The more we learn about the case, the stranger it gets. And the "animal attack" theories from the sheriff's office don't seeem as convincing.