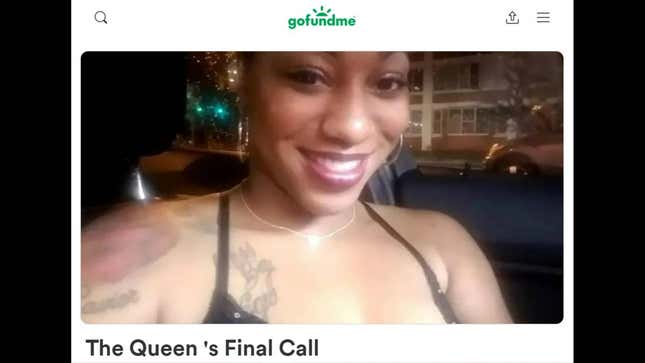 According to Georgia authorities, a used car salesman allegedly hired a hitman to kill his ex-girlfriend. Now, he is nowhere to be found. Police are looking for Stoney Williams, 41, who is charged with malice and felony murder in the death of Courtney Owens, 34.
Small Town Horror: The Story of a SWAT Team That Set A House Ablaze
On December 9, witnesses said a man who was masked walked into Royal Court Motors in Snellville around 2:30pm and shot Owens. She later died at the scene. Royal Court Motors was a car dealership that the victim and Williams co-owned together.
After a month of investigation, police arrested and charged 23-year-old Wesley Vickers—who was identified as the alleged gunman—with malice murder, felony murder and aggravated assault a few weeks back. Vickers is reportedly being held at the Gwinnett Detention Center.
After further investigation, authorities believe there is a second man involved with Owens' death. They believe that Stoney Williams hired Vickers to kill Owens, as he was reportedly not only her business partner but her ex-boyfriend as well.
Police have also charged Williams with felony murder, malice murder and aggravated assault. However, he has not yet been arrested. Fox 5 Atlanta reported that Williams has several aliases, including: Jaheim Lamar, Sherrod Eric Henry, Lawrence Tyrell Robinson, X Superman and more.
Courtney Owens is survived by a 12-year-old son. Her mother, Andrea Owens, told Atlanta News First:
"I loved my daughter and a part of me is gone. I miss her every day. She was a great impact on society and I'm her next of kin. She had a 12-year-old son and you know he's without a mother. My daughter was an entrepreneur, she earned it, she worked hard, and she was a good girl."
Andrea Owens has also started a GoFundMe page to help with funeral expenses.
If anyone has information on the case, contact GCPD detectives at 770-513-5300. If you wish to remain anonymous, contact Crime Stoppers at 404-577-TIPS (8477) or visit www.stopcrimeATL.com.