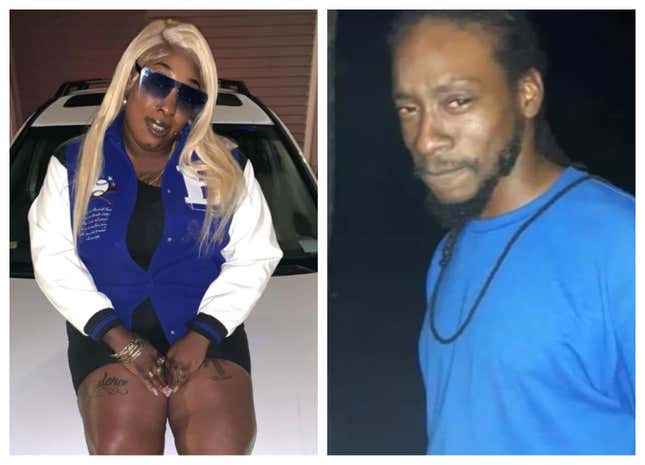 Before four Black Americans became victims of a murder-kidnapping in Matamoros, Mexico, there was an uneasiness surrounding the trip. According to statements made by their family members, there were many red flags suggesting they should stay home.

FX On Hulu's Kindred Star, Mallori Johnson, Plays That's So Random
Latavia McGeee had booked herself a cosmetic surgery abroad after having six children. According to AP News, she'd been to the doctor before in 2021. The following month was her cousin Shaeed Woodard's birthday. So the two, along with Zindell Brown and Eric Williams, decided to make a trip out of and rented a minivan to drive across the border. The clinic was right along the southern border in the Mexican state of Tamaulipas.
Brown had a bad feeling before the trip, telling his older sister they shouldn't go.
Read more from AP News:
"He said, 'Something, it just doesn't feel right,'" his older sister Zalandria Brown told The Associated Press over the phone. "(That was) the last thing we talked about."

Hopping into protection mode for the man so close to her that she called him her "hip bone," Brown urged her brother to not take the trip planned earlier this month. As someone known to help others, however, Brown wasn't surprised her sibling shook off the feeling and offered to drive with his group of childhood friends on a road trip to Mexico, where one was scheduled for cosmetic surgery and another planned to celebrate his 34th birthday.
Brown's mother, Christina Hickson, said she didn't know about the trip but she had, she would've advised her son not to go. Brown and Woodard were both shot and killed in the attack by the drug cartel.
"When I found out, he was en route in Mississippi... I would have never allowed them to get in that truck," she said to WPDE.
McGee's mother previously told reporters she had a bad feeling about the trip as well and warned her daughter not to go. Williams' mother told AP News her son has never left the country before. The four weren't aware of the dangers of traveling through the area.
A fifth person, who's spoken out for the first time since the incident, Cheryl Orange, says she was stuck in Brownsville, Tx. because she had forgotten her ID and couldn't cross the border. She told AP News she expected the group to drop off McGee to her appointment and return in 15 minutes, though, they never made it to the clinic. After a few hours, Orange contacted the police concerned for their safety. Almost immediately the case was handed to the FBI.
She told AP News the survivors are still too traumatized to speak about the incident. The whole situation has been excruciating for the families to recover from but even more for the ones whose loved ones weren't returning home alive.
"I've just been trying to make sense out of it for a whole week. Just restless, couldn't sleep, couldn't eat. It's just crazy to see your own child taken from you in such a way, in a violent way like that. He didn't deserve it," said Woodard's father, James, via AP.