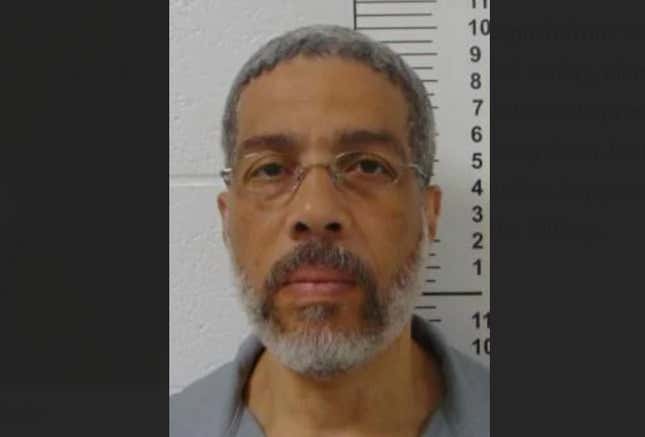 Leonard "Raheem" Taylor was executed Tuesday for a quadruple murder from 2004, despite a pending appeal that could have proven his innocence, per AP News. He was the third person the state of Missouri has executed in just ten weeks.
Tackling A Black Maternal Health Crisis & Embracing Reproductive Justice | The Root Institute
Taylor's attorneys argued that their client was 1,800 miles away from the murder at the time it happened. Despite the filing, Gov. Mike Parson declined Taylor clemency and the county prosecutor denied an investigation into Taylor's innocence claims. They said the alibi witnesses were not credible enough.
"I think any fair-minded person that looks at all the evidence we have now would have serious doubts about whether he's guilty, and that's all we're really asking for—to be able to be given an opportunity in front of a judge," said Kent Gipson, an attorney for Taylor via Newsweek.
The appeal wasn't the only thing Taylor was denied in the execution process.
The US Supreme Court promised death row inmates the ability to have a religious figure pray with them during executions but the Missouri Supreme Court denied Taylor's request to have his spiritual advisor with him, per The Kansas City Star. Additionally, Taylor's own attorneys were denied attendance to his execution despite their request in the appeal.
Nine family members of the victims were present for the execution and protestors rallied outside for what they believed was a government-authorized crime against humanity. Despite his chance to have his life spared being robbed from him, Taylor's last words had an odd sense of calm and acceptance.

"Death is not your enemy, it is your destiny. Look forward to meeting it. Peace!" he wrote in a final statement.
Read About The Leonard Taylor Murder Case:
Angela Rowe and her three kids were found dead inside their home in December of 2004. The report says Taylor, Rowe's boyfriend, was not there but was arrested out-of-state a couple of days later. A jury convicted him of the quadruple murder in 2008 and he's been awaiting execution ever since. His date was scheduled for Feb. 7.

However, Taylor's attorneys filed a claim suggesting Taylor wasn't a runaway killer as the prosecution argued. Statements from Taylor's daughter and her mother allege he could not have committed the murders because he was in California when the four were killed. In order for this Hail Mary to work, the prosecution would have to file a motion for a hearing before a judge if they have evidence that suggests a defendant could be innocent.
Read more of the case from St. Louis Post-Dispatch:
Taylor's defense attorneys Kent Gipson and Kevin Schriener filed papers last Friday with the Conviction and Incident Review Unit in the prosecutor's office.

Christopher King, a spokesman for the county prosecutor, said Monday that the office was reviewing the information from Taylor's defense team.

Prosecutors have said that Taylor killed the family, admitted it in a phone call to his brother and fled to California. Taylor has claimed Rowe and the children were still alive when he boarded a flight from Lambert Field to Ontario, Calif., on the morning of Nov. 26, 2004.

The Missouri attorney general's office, in response to some of Taylor's appeals over the years, has said the case against Taylor is solid.
Cell phone records, hand prints, and blood splatter on Taylor's belongings were submitted as evidence when he was tried. Taylor's family said they would have given their statements years ago if they were asked to speak up.
The report says Taylor, who is Muslim, didn't testify at his trial and also barred the presentation of any witnesses during his penalty phase.
"Only Allah can spare my life, only Allah gave me life. So if they impose a death sentence that means nothing to me, okay?" Taylor said to St. Louis County Circuit Judge James R. Hartenbach.