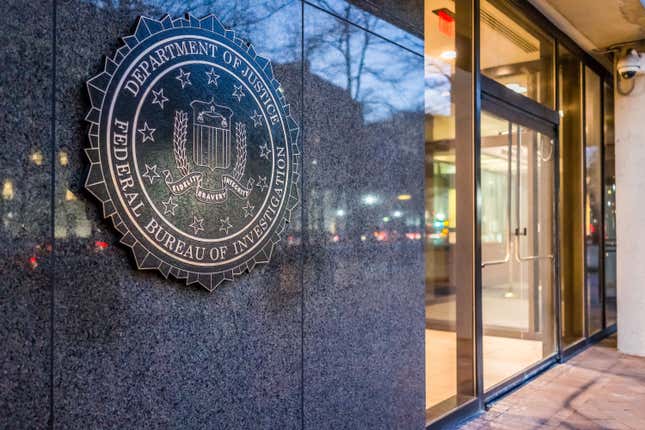 The FBI announced an investigation into the deaths of two inmates held at the Harris County Jail in Texas. According to ABC News, civil rights attorney Benjamin Crump is representing the families of the victims demanding a thorough review of how these alleged murders came about.

Small Town Horror: The Story Of A Deadly Amusement Park Ride
Jacoby Pillow was set to be released on $100 bond in January. The night before he was going to be released, he allegedly assaulted a detention officer and the jail staff "used force" to restrain him. He he was found unresponsive in his cell hours later, per the sheriff's office. Kevin Smith Jr. was found unresponsive in his cell later that month and weeks later, his uncle was also found dead. Their cause of death is still pending release.
These deaths didn't magically spawn this year. Jaquaree Simmons died February of 2021 just seven days after being jailed, suffering blunt-force trauma to the head, per Houston Public Radio. The investigation into his death resulted in the firing of 11 detention officers and a pending manslaughter charge for one of them.
In addition to these three families, more than 20 others lost their loved ones held in Harris County Jail since 2022. So far in 2023, the number of jail deaths is four.
Read more from ABC News:
"These investigations will be fair, thorough, and impartial, and will proceed independently of any state investigations involving incidents at the jail. To preserve the integrity and capabilities of the investigations, no details of the ongoing process will be publicly shared," FBI Houston said in a statement Monday.

The announcement also came after a Houston press conference with attorneys Ben Crump and Paul Grinke Monday afternoon requesting the Department of Justice open an investigation.

"It's appalling that you would have 32 detainees (die) in the Harris County Jail in a 14-month period," Crump said during the press conference. "I mean, nobody would really believe it unless you have these bodies that showed you it was really happening."
The brutality against Black people and incarcerated individuals has been so normalized in American culture, detainees are constantly being cheated of their Sixth Amendment rights. These men didn't even make it to trial or bond out before they lost their lives. Considering the national issue of prison brutality, the deaths at Harris County are not an isolated incident.
A 26-year-old, Isiah Mitchell, was detained at Oklahoma County jail after riding his bike the wrong way and was found unresponsive in his cell three days later. He was one of 40 people who died in the jail since 2020, per The Oklahoman. Three people died in the Richmond City Justice Center in just three months at the end of 2022, WRIC. A suicide at Mecklenburg County Jail in North Carolina from 2021 is being investigated for staff negligence and failure to meet observation standards, WSOCTV.
At some point, the lives of people who allegedly disobey the law must also be honored. Detainment should not disqualify a person from deserving life.