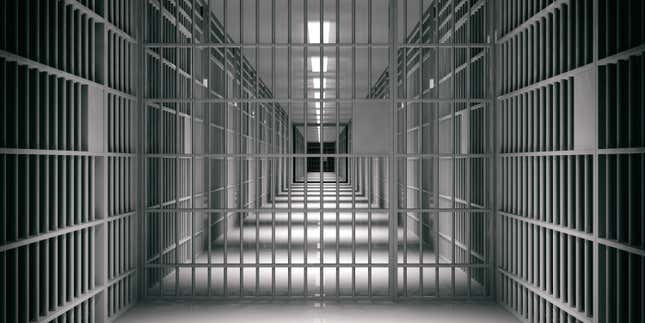 Just when you thought American prison systems couldn't be any more inhumane, a ridiculous new bill has been proposed in Massachusetts that would permit prisoners to donate their organs in exchange for reduced sentences. Perhaps most shockingly, Democrats are sponsoring the legislation.
The "act to establish the Massachusetts incarcerated individual bone marrow and organ donation program" is sponsored by Democratic Reps. Carlos Gonzalez of Springfield and Judith Garcia of Chelsea. The bill would give inmates anywhere from 60 days to a year off of their prison sentence as long as "the incarcerated individual has donated bone marrow or organ(s)."
The politicians pushing for the legislation say it would "restore bodily autonomy to incarcerated folks" and increase the diversity of donors. This bill, González told WGBH, would have a committee in place that would oversee the organ donation program.
"[It] basically establishes a committee with advocates, with advocates of our inmate population to establish the parameters, the guidelines, the clarity, the transparency, on a policy that is lacking within the department of corrections today," said González. However, critics strongly disagree and say it may even be illegal.
A Brigham & Women's Hospital epidemiologist, Monik Jiménez, told The Boston Globe that the legislation was downright "perverse." "There are certainly ways we can engage our free communities in educating them about the options of organ and bone marrow donation," Jiménez said. "But going to our incarcerated population as a source is problematic, at best, and exploitative."
According to the Health Resources and Services Administration, there are nearly 4,000 people on the waiting list for organs in Massachusetts. Black and brown people are jailed at higher rates than their white counterparts, so a bill like this would be detrimental to them.
South Carolina tried to do the same thing in 2007, with proposed legislation that would have reduced sentences by up to 180 days if an inmate donated an organ. After outrage ensued, a voluntary organ and tissue donation program was created instead.