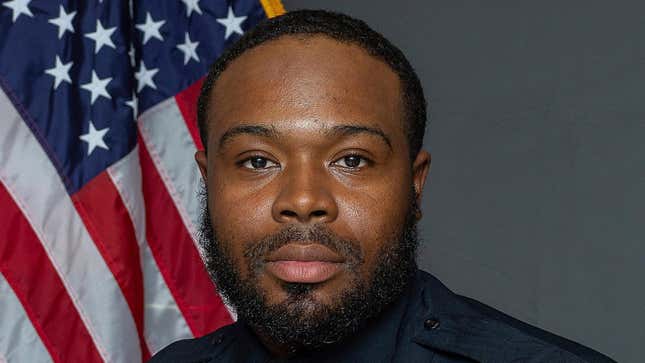 One of the five officers accused in the fatal beating of Tyre Nichols weeks ago had previously been accused in a nearly-fatal beating of a prison inmate in 2015, according to an NBC report. The ex-cop was named in a civil rights lawsuit related to the incident; it was later dismissed but still managed to jeopardize his career.

Black People Can Be Racist Too, Say Ibram X. Kendi and Nic Stone
Now, he must answer to a fatality.
Demetrius Haley worked with the Shelby County Division of Corrections before entering the Memphis Police Department, per News19. He was one of two officers accused in the alleged assault of an inmate during a random search. The suit says Haley accused Cordarlrius Sledge of flushing contraband down a toilet and punched him in the face. Sledge alleged another officer came in and slammed him into the sink and onto the floor, knocking him out cold.
Because Sledge failed to file a grievance against the two officers on time, a judge dismissed the lawsuit in 2018.
Read more about the suit from NBC News:
In a court filing from June 2017, Haley and a second officer acknowledged searching Sledge after he allegedly flushed contraband, but they denied beating him. In a separate filing later that year, they argued the suit should have been dismissed because Sledge did not properly follow the jail grievance process system.

In an order on March 2, 2018, the judge dismissed Sledge's complaint after he failed to provide a correct address for a defendant who couldn't be located. Judge Thomas Anderson did not address Sledge's allegations.
Haley was hired by the MPD in 2020
A few years later, Haley was hired by the MPD… and two years later he was accused in another brutal beating, only this one landed the victim in the hospital. According to an independent autopsy, Tyre Nichols sustained "extensive bleeding caused by severe beating" before he died, per ABC. The county medical examiner has not yet released the official cause of death but the public believes it was the hands, feet and nonlethal weapons of the MPD.
Imagine seeing the face of the man you say assaulted you come across your TV screen and find he's accused in another beating that led to someone's death. Sledge didn't have the chance to prove Haley's guilt thanks to a statute of limitations. Now, the former cop's future is in the hands of the state and the Feds.