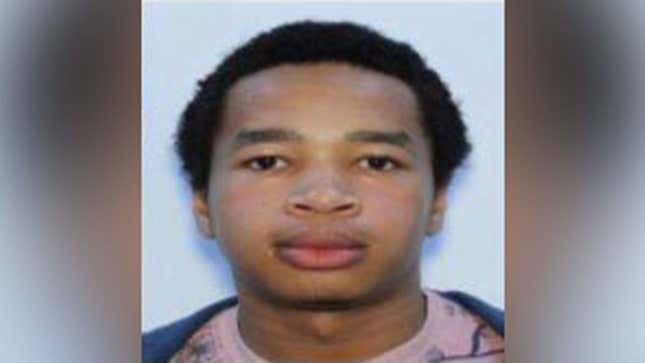 The body of Austin Lyle, a teenager suspected of shooting two school administrators, has been found in a wooded area a county over from where the incident occurred, according to CNN. This was the second shooting on the high school's grounds within just weeks.
Small Town Horror: The Story of a SWAT Team That Set A House Ablaze
Wednesday morning, police responded to East High school finding two men with gunshot wounds, the report says. Denver Police Chief Ron Thomas said the suspect, Lyle, had been under a school safety plan where he was searched every day and away from students. During the pat-down Wednesday, a handgun was found and several shots were fired in the office. Jerald Mason was injured and treated at the hospital but Eric Sinclair remains in critical condition following surgery. Lyle fled from the school and the Denver Police Department released his name and profile for residents keep a lookout.
Read more about it from NBC News:

Police said the student had never been found with a weapon prior to Wednesday morning's incident. They did not say how long the student had been under the safety plan, which meant he was searched every morning in the school's office, away from students and other staff.


Denver officials did not say why the student was under the safety plan, citing federal student privacy laws. Safety plans are implemented throughout the district's schools to address behavioral issues in coordination with a student's guardians. Plans are tailored to individualized needs and put in place for minor issues to more severe concerns.
Wednesday night, police found Lyle's vehicle in Park County and issued a shelter-in-place for nearby residents. Shortly after finding the vehicle, they found a body in the wooded area. The county coroner's office announced Thursday morning the body was that of Austin Lyle. His family has been notified and his manner of death is still under investigation.
Police say they didn't find a firearm near his body.
East High's Second Shooting
Just last month, East High School students staged a walkout against gun violence after a 16-year-old student was fatally shot inside a parked car by the school grounds, per KMGH News. Following the incident and demand for action, the district superintendent issued a requirement for two armed police officers to be stationed at East High School. Yet, that wasn't enough to avoid this situation.
Schools all over the country are feeling the ripple of fear around gun violence. Just Monday a student opened fire at Lamar High School in Dallas, killing one student and injuring another, per ABC News. Including Wednesday's incident, the Gun Violence Archive reported total of 18 school shootings this year and we're only in March. It's about time legislators start focusing the conversation on gun laws to the human rights of students instead of ruthlessly defending the right the bear arms.