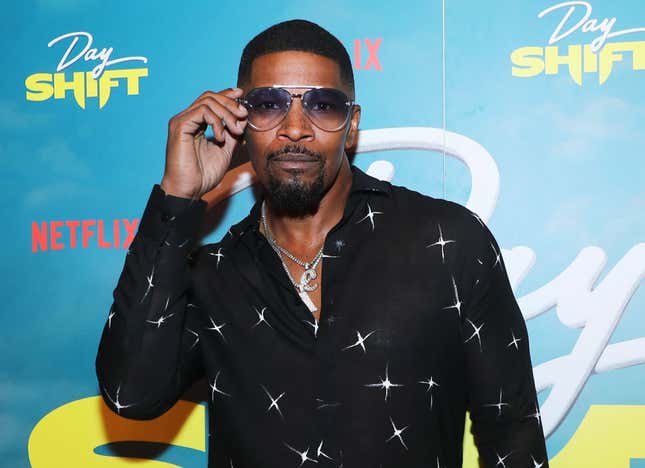 Ahead of the release of his new film Strays, Jamie Foxx gave fans another update on his health. On Wednesday, the Ray star posted a message on Instagram where he revealed that he's "finally startin to feel like myself."
Lizzo: Live in Concert Is Our TV Pick This Week
"You're lookin at a man who is thankful…finally startin to feel like myself… it's been an unexpected dark journey…but I can see the light," the Oscar winner wrote. "I'm thankful to everyone that reached out and sent well wishes and prayers…I have a lot of people to thank…u just don't know how much it meant… I will be thanking all of you personally… and if you didn't know… GOD IS GOOD…all day every day…#swipeleft #imbackandimbetter #nobaddays"
His post was greeted with love and support from friends and fans.
Singer Tamar Braxton, who's had her own public struggles, offered a message of resiliency. writing, "Brother I know that feeling!!! It only gets better from here! Thank God."
Singer/actress Melba Moore let the Beat Shazam host know that his work is not done, replying, "@iamjamiefoxx I love you God has more for you to do."
Tina Lawson sent her prayers, posting, "I along with the world pray for you regularly you are such a special man such a gift to the world of entertainment. God bless you love, mama Tina."
Marvel star Jeremy Renner, who's been in his own health battle since being hit by a snowplow in January, wrote, "Bless you my friend !!!"
In April, the Any Given Sunday star suffered a "medical complication" while filming the movie Back in Action. He was rushed to the hospital and since then the details of his condition have remained secret. In July, he released a video explaining why he kept everything so private, telling his millions of fans, "I just didn't want you to see me like that.
Frankly, Jamie doesn't owe anyone an explanation. His medical status is his business and we are not entitled to know the details of his health issues. We're just happy he's on the road to recovery and beginning to feel like the talented actor/comedian/singer we know and love.