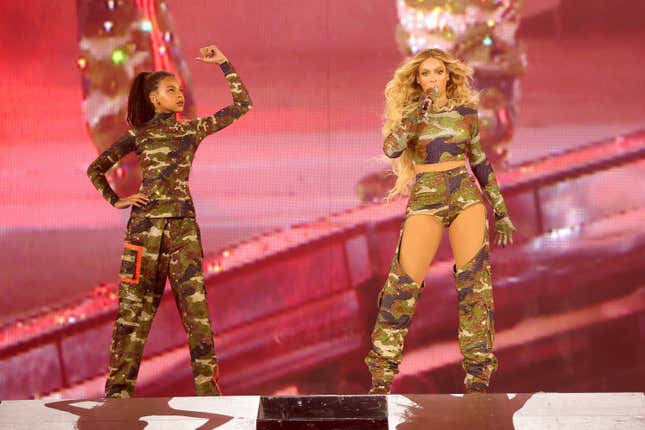 Last night Beyoncé's rarely-seen cousins attended the final Atlanta show for the Renaissance World Tour. Since the beginning of the tour this summer, Bey's family has made surprise appearances to cheer on their Bey and Blue. Although we are all excited to see the queen, the BeeHive is equally excited to see which relatives they can spot in Club Renaissance each night! This is who we've seen so far.
Music Producer & Beyoncé Collaborator, Dixson, Plays That's So Random
Angie Beyince and Larry Beyince
Beyoncé's cousins, Angie and Larry, came to the third night of the Atlanta stop of the Renaissance Tour. Tina Lawson posted a short clip of the three of them singing along to the music, adding  in the caption, "My two Beyinces my niece and Nephew @angiebeyince @embossedlb jamming at the concert last night."
Jay-Z
Of course, her hubby Jay-Z has been present for many of the shows across Europe and the U.S., mostly on kid duty! He's been seen also having a great time interacting with fans and singing along to the songs besides other celebs like Megan Thee Stallion and Kelly Rowland!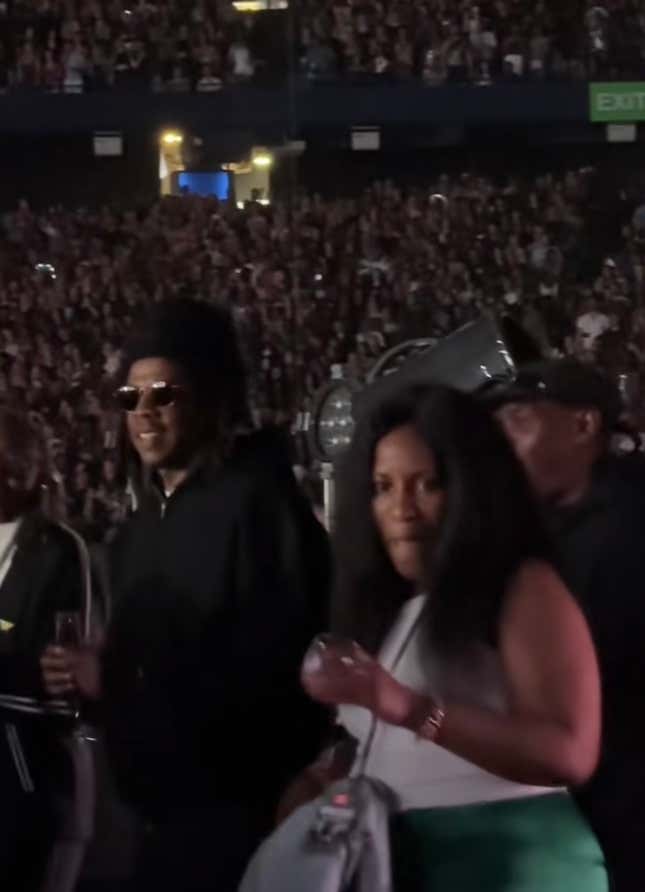 Blue Ivy
We've all seen Jay Z and Bey's oldest daughter, Blue Ivy, slaying onstage all summer! The ten-year-old has been improving more and more with each show. How many other kids get to say that they spent summer break touring with their mom?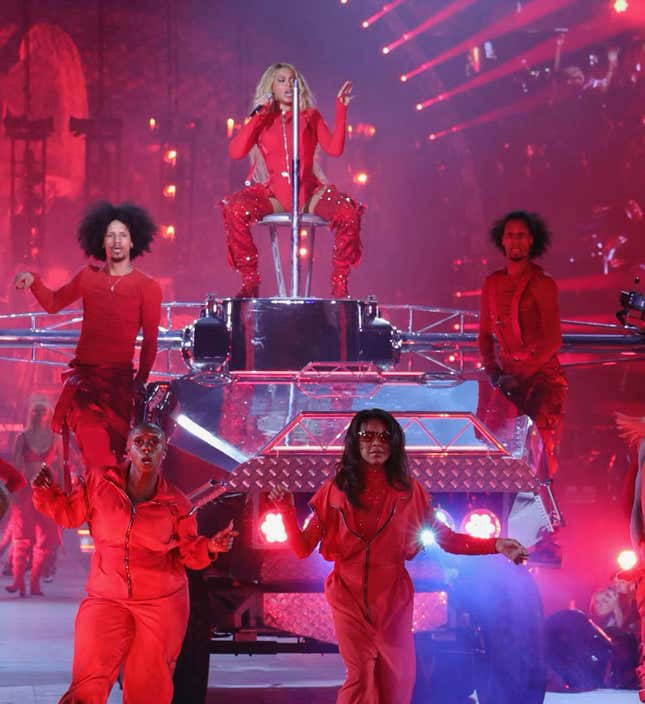 Rumi
One of the twins, Rumi Carter, has been spotted cheering on her mother and sister at a few shows this summer! Doesn't she look just like Blue when she was that age? Will she follow in her sister's footsteps and be a dancer too?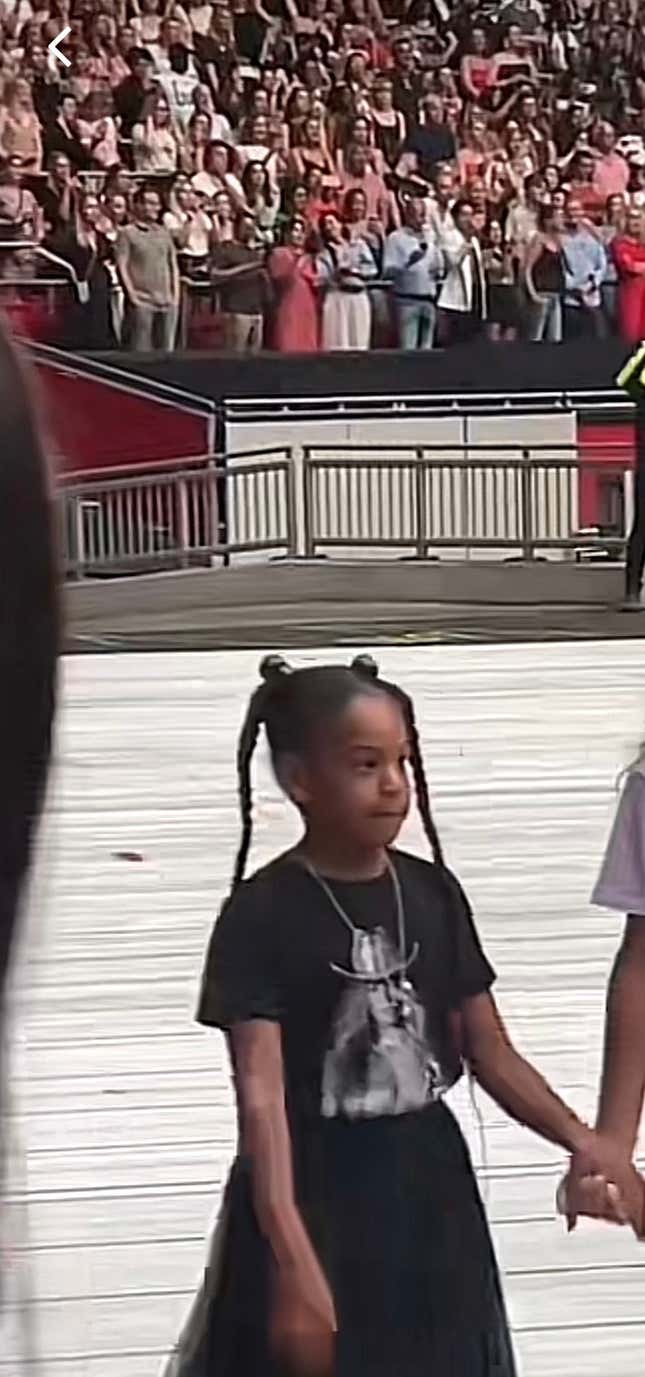 Tina
Beyoncé's mother has been making it known every time that she watched her daughter and grandaughter onstage by posting videos on Instagram! She has also shown which celebrities she's partying with as well from Oprah and Gayle to Chloe and Halle Bailey!
Julez Smith
We got a rare appearance from Solange's son, Julez Smith, at the Atlanta stop on the tour! He was standing beside Chloe and Halle Bailey and his grandmother! How sweet of him to support his family!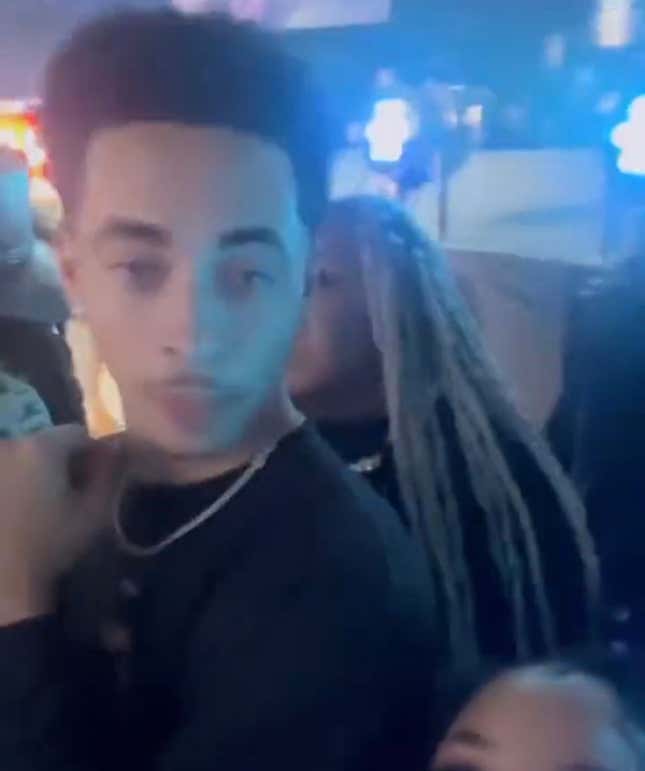 Solange
Queen Bey's little sister Solange Knowles was present for the Washington D.C. stops of the tour! She took to Instagram to post clips of her sister and niece typing, "That's myyyy sister y'allll, forever in awe" and "Address me as Blue's auntie only."