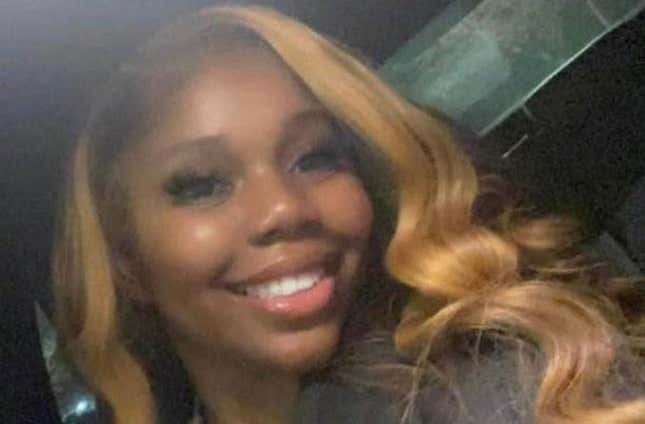 It seemed like the world was on alert once we heard the news that Carlethia "Carlee" Russell went missing last Thursday. According to WVTM 13 News, she returned home by foot Saturday evening and was transported to the hospital for assessment.

Small Town Horror Story: Carlee Russell's Mysterious Disappearance
There are plenty of questions floating around about this case as the investigation continues. However, we do know the chain of events before and after her disappearance. Here's a timeline of the incident, according to Hoover Police Department's updates.
Thursday, July 13
8:20 p.m. Russell leaves work from a business at The Summit in Birmingham and heads to a restaurant at The Colonnade to pick up a food order.
9:34 p.m. Russell calls 911 while driving on I-459 South near mile marker 11 to report a toddler wearing a diaper walking on the side of the highway.
Between 9:34 and 9:36 p.m. Carlee calls her sister-in-law about the toddler and says she is pulling over to check on the child. Sometime during that conversation, the family member lost contact with Carlee, only hearing her scream and then the cars passing on the interstate. The phone line remained open.
The police arrived five minutes after being dispatched and found Carlee's vehicle, along with her phone, Apple Watch, purse and wig, outside the car.
Friday, July 14
1 p.m. Hoover Police Department holds a news conference releasing details of where Russell was last seen and what she was wearing. Authorities say a single witness reported seeing a gray vehicle with a male with a light complexion standing outside Russell's vehicle. Crimestoppers offers a $5,000 reward for the safe return of Carlee, and an anonymous donor offers $20,000.
2:18 p.m. Russell's family and friends hold a vigil in Hoover's Lake Wilborn Community, per WBRC FOX6 News.
4:06 p.m. Alabama Law Enforcement Agency issues a Missing Person Advisory and a search team is scheduled to scour the ground where Russell was last seen Saturday at 8 a.m.
9:45 p.m. Local news releases traffic camera video from I-459, showing Russell's vehicle with its hazard lights on, slowing down on the shoulder near the 11 mile marker.
Saturday, July 15
10:44 p.m. Hoover's 911 center receives a call that Russell returned home by foot. Police and Hoover Fire medics responded to the scene to assess Russell and transported her to a local hospital for evaluation.
11:30 p.m. Hoover Police Department issues release on Russell being located.
Sunday, July 16
Around 4 p.m. Hoover Police Department issues a press release with everything known about Russell's disappearance thus far. Authorities said more details are expected to be released over the next few days. The release also said the police were able to retrace nearly all of Russell's steps until the point she went missing.
Russell's family and boyfriend also issue statements on her return.
"Great morning!! My husband and I want to make this statement again as we did last night. It's nothing more to add or take away from how we're feeling right now. God is faithful and He has answered our prayers... We do want to ask for privacy at this time to allow us to just love on our daughter and each other with our close family and friends," said Russell's mother, Talitha Robinson-Russell.
"I was straight tunnel vision, even when I would get on social media on my downtime & see some of the false allegations & assumptions about me having something to do with her abduction would have me discouraged at times, but I didn't give up & kept my faith!.... All I asked from everyone right now is to be respectful of Carlee's situation. She was literally fighting for her life for 48 hours, so until she's physically & mentally stable again she is not able to give any updates or whereabouts on her kidnapper at this very moment," said Thomar Latrell Simmons.